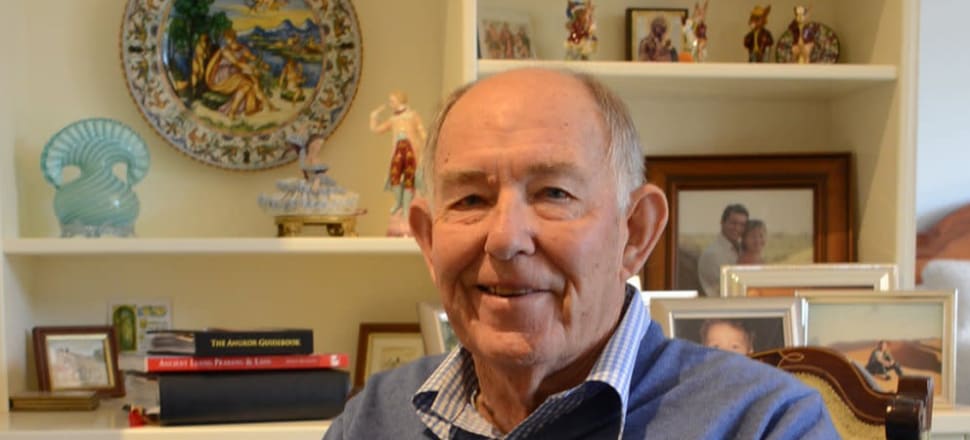 5370537724001
It has been a dark week in Benalla's history with three popular and prominent former mayors dying within days of each other.
Former mayor Geoff Oliver OAM, who held many roles in Benalla's ever evolving councils from 1987 to 2004, died last Monday after a battle with esophagus cancer.
The following day The Ensign was made aware that former mayor Ken Whan had passed away one day earlier at the age of 84.
It was then announced that former mayor Philip Messenger had died at home in Benalla surrounded by family at the age of 87.
Dr Paul Kelly, who was a GP in Benalla for many years, knew all three men.
"When I arrived in Benalla nearly 43 years ago there were three highly respected pharmacists in town," Dr Kelly said.
"Philip was one who I got to know very well. He set the gold standard for pharmacists in Benalla.
"Ken and Geoff were both patients of mine and I got to know Geoff very well. We would go SCUBA diving together for nearly 30 years.
"And Ken was also a neighbour of mine when he first moved to Benalla. He was a highly respected member of the community.
"But I probably knew Philip and Geoff best. We have a wine and food group in Benalla, which they were both a part of.
"We would meet up once a month at one of the local restaurants for a meal and some nice wine.
"Myself and Philip were also on Rotary together for many years.
"It is sad for Benalla to lose three such valued members of the town.
"It makes you realise how important your friends, family and community are."
Mr Whan and Mr Messenger were both awarded OAMs for their commitment to community.
Ken Whan OAM:
Born in Wodonga, Mr Whan was one of three sons to John and Ruth Whan. He and wife Val were married in Myrtleford in 1959 and raised four children.
Mr Whan served on Benalla Shire Council from 1991 to 1994, and Delatite Shire from 1997 to 2002.
He was shire president from 1993 to 1994 and was elected Delatite Shire mayor in 2000.
As a councillor, Mr Whan believed Local Government had an as yet unfulfilled role in the community and there was a need to develop more accessible lines of communication between residents and the council.
Mr Whan was in office when the Benalla City and Shire amalgamated with Mansfield and Delatite Shire was formed.
This was a time of interest, challenge and practical reality and perhaps some regret that amalgamation did not succeed.
He had many and varied interests in town and was a member of, or associated, with U3A; Benalla Library; Friends of BPACC; Friends of the Art Gallery; and Warby Ranges Landcare.
His list of achievements is as varied as it is impressive:
● Named a Justice of the Peace in 1985;
● Won an appreciation award as shire councillor 1991 to 1994;
● Received a Recognition Award for five years' service on Delatite Shire Council in 2003;
● Served one term on the Broken-Goulburn Salinity Advisory Council and North East Catchment Authority;
● A member of the Shepparton Irrigation Region and Goulburn Catchment Program, receiving a Salinity Management Award in 2002;
● Received a certificate of appreciation from the Department of Natural Resources and Environment in 2002;
● Received a Landcare Award for Excellence in 2004;
● Named a life member of Warby Ranges Landcare in 2005;
● Member of the Goulburn Catchment Management Authority, Implementation Committee from 2011;
● Member of United Dairy Farmers Victoria from 1961 to 1985;
● Member of the Save Mokoan Committee;
● Member of the ANZAC 100 years committee;
● Elder and chairman of the Council of Benalla Uniting Church Parish;
● Benalla Historical Society secretary for two years; and
● A member of Men's Probus and served as president in 2014.
Philip Messenger OAM:
Mr Messenger was born in Ballarat in 1933. He spent his formative years in the area before being accepted to study at the Victorian Pharmacy College.
His career took him to Benalla where he opened a pharmacy on Bridge St.
He was married to Pauline Nixon in Deniliquin in 1957 and they raised three children.
Mr Messenger entered public office in Benalla in 1965 at a time when local business people who had benefited from their profession attempted to give their time and talent to advance the community.
He served nine years on council, serving as mayor from 1967 to 1968 and throughout his time in office worked to boost local industry and upgrade public works.
His passions in life were sport, music and art and he was involved in a number of groups and committees:
● Instrumental in creating the opportunity for Benalla to gain a regional library;
● Involved in the establishment of the Benalla Art Gallery;
● Involved in the construction of the Civic Centre;
● Involved in the construction of McCall Say Reservoir, ensuring a reliable water supply for Benalla;
● Member of the Water Board for 25 years;
● Benalla Art Gallery Acquisition Trust chair;
● Trustee of Benalla hospital;
● Member of Cooinda Aged Care Management Committee for 20 years;
● Director and chair of AMCAL Group;
● Member of Benalla Rotary Club, serving as president from 1979 to 1989;
● Member of the Moira Club;
● Member for Melbourne Victoria Cricket Club, Victoria Racing Club and RACV Club; and
● Member of Benalla Golf Club.