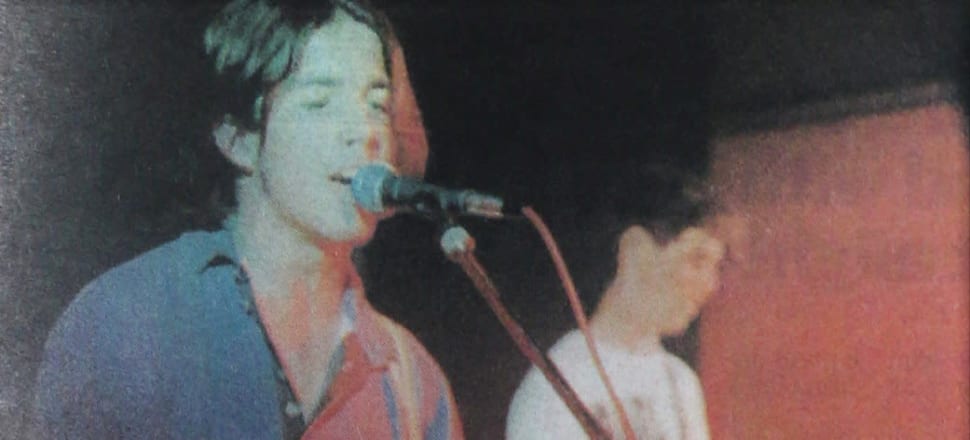 5370537724001
2009
Benalla's Elva Rush has won a writing award after placing in the top 10 entrants in Australia.
Elva, 77, has been a keen writer for many years and entered her short story titled, Wally: A Story of a True Gentleman, in the Elyne Mitchell Award writing competition for women writers, named after the famous Australian author.
Elva has written regularly since her first publication in a school magazine in Year 7, and has won various prizes during her years of writing.
One of the more memorable was a four-day houseboat cruise from Mildura to Wentworth.
"It's pretty special to win the award," Elva said.
"I used to enter a lot of competitions, but now I'm more selective."
Award spokesperson Marita Albert said the annual rural-themed competition, now in its second year, attracted almost 100 entries nationwide.
"Judges Dr Noella McKenzie of Charles Sturt University, author Charlotte Calder and managing director of literary agent Curtis Brown, Fiona Ingliss, were all very pleased with the standard of entries," Ms Albert said.
"Droughts and fire were the most common themes chosen, which they all agreed reflected the reality of rural life."
A keen pilot for many years, Elva has previously published a book on women aviators in Australia titled Up Above, Down Under.
She is working on a "labour of love" for her granddaughter, a collection of funny family moments through the years.
Also in The Ensign this week in 2009:
● Friends of Lake Benalla (FOLB) petitioned council for answers on the partially completed Lakeside Community Sports Centre.
● Benalla youngsters took part in a number of fun activities as part of Children's Week.
● Terry Greaves joined Goorambat Football Netball Club as its new senior coach for 2010.
● Janice Mentiplay-Smith and Anne Cresswell won gold medals at the Australian Indoor Rowing Championships.
1994
Police statistics just released have revealed Benalla motorists are among the worst drink drivers in Victoria.
Sergeant Gary Pocock of the Traffic Operations Group told The Ensign that drink-driving statistics showed the Benalla district was above the state average for positive drink driving tests.
"We are consistently getting three of four high positive readings over .05 a night, which is just ludicrous as far as we are concerned," Sgt Pocock said.
"It's a massive concern for us considering that it's going against the state's downward trend," he said.
"We are picking up local residents driving cars who are four times above the legal limit."
Sgt Pocock said that 10 to 15 per cent of all drivers tested had alcohol in their system with another five per cent of drivers over the legal limit.
"It's not as if the dangers aren't documented and drivers will just have to be prepared to sit and wait to be tested, there is no other alternative," he said.
And to combat the dangerous upward trend Sgt Pocock has requested the support of the Melbourne-based task force, while also increasing random breath testing stations and unmarked car patrols.
"It's unfortunate that these type of tactics have had to be employed, but if that's what it takes to curve the trend that's what we will be doing."
Also in The Ensign this week in 1994:
● Benalla band Polaris won the annual Battle of the Bands competition at Benalla Town Hall (pictured).
● Benalla Christian School students participated in the Billabong Fun Run to raise money for homeless children.
● Tungamah Football League sides demanded an urgent meeting with the Victorian Country Football League in protest of the restructure of the TFL.
1969
A crowd estimated at nearly 5000 comprising adults and children, 1000 being under school age, created a real carnival atmosphere, with a bright program of many and varied attractions, which reflected most creditably on the organisers.
It was a day that will go down in history and was a wonderful start to the week's program ahead.
Benalla's Rose Festival got off to a good start with a colourful procession through the main street on Saturday afternoon of some 20 floats and other individual items, culminating in the most entertaining program at the showgrounds, where Humphrey Bear thrilled thousands of children.
The procession from Smythe St was led by the Benalla Memorial Band, followed by the marching girls and the three Rose Festival Queens, Jane Rush, Sandra Langlands and Netta Horsburgh, along the gaily decorated main street, to the showgrounds as a display from planes and gliders flew overhead.
Countless hours of hard and imaginative work by many Benalla people created a colourful and spectacular procession.
Variety was a major characteristic.
There were brightly decorated floral displays, relics of a previous era, and ensembles as modern as the minute, community service activities and sporting and recreational activities.
Marshalls of the procession were Messrs Roy Kershaw and Bill Edgar, who were assisted by others.
The winning float, presented by the Country Women's Association was a skillfully and ingeniously prepared floral basket that featured a thoughtful arrangement of floral tonings.
High praise must be given to the CWA ladies for another win and for the hours of work that must have gone into such a vivid display.
Bernard Briggs Kindergarten float, entitled "Four and Twenty Blackbirds" received second prize.
It featured a large pie in the semi-open display with several children clustered around in their black costumes and gold-peaked cap.
Also in The Ensign this week in 1969:
● Benalla's Ms Clara Whitson passed away in Wangaratta Base Hospital.
● Well-known Devenish farmer George Cooper passed away in his sleep.
● Benalla Policemen Sgt Al Irwin and Snr Const Terry Irwin were promoted
● The Benalla Tech School mother's club meeting was well attended
● A capacity crowd enjoyed an organ recital at Benalla's Methodist Church.