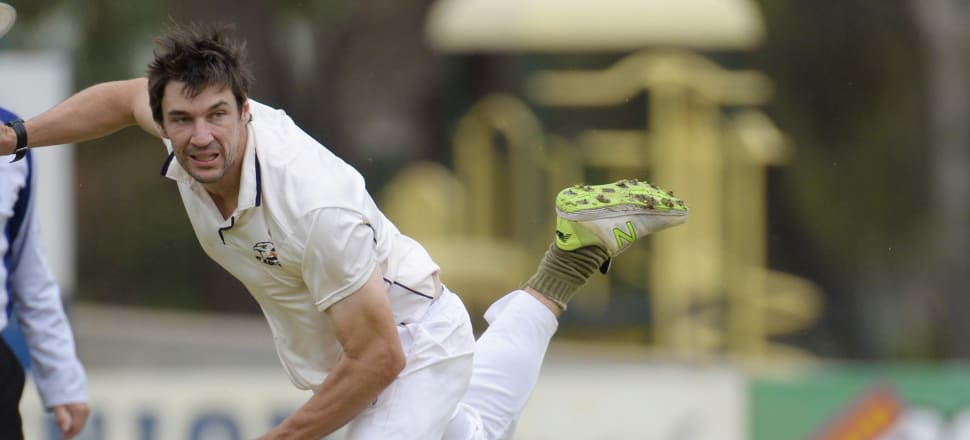 5370537724001
Outplayed on the biggest weekend of the Haisman Shield season, Katandra could not find the answers to a series of Numurkah's hard-hitting questions.
Winning the toss and bowling — a decision Eagles skipper Luke Nolan may rue for the rest of his life — did not work as the Blues plundered 282, while an at-times fragile Katandra top order could not build the rest of the side a platform.
Nolan said Numurkah's class had shone through and presented a challenge his side did not have enough to overcome.
''If we had our time again we probably wouldn't have bowled, the pitch didn't do as much as we'd hoped,'' he said.
''We thought we were in the game, but Shaun Downie was a class above with the bat and took the game away from us. He batted terrifically, so hats off to him.
''It's obviously a very disappointing end to the year. We felt like we had a pretty solid year, but we were a bit outplayed over the weekend and Numurkah, take nothing away from them because they thoroughly deserved to win.''
While Nolan (three), Ben Clurey (18) and Andrew Riordan (10) fell early, Katandra certainly had moments through a marathon chase, particularly when a rock-solid Scott Richardson (59 off 199) and Jedd Wright (73) hit top gear.
The pair put on an even 100 together to take the side to 3-166, but Wright's departure sparked a major collapse of 7-39.
Nolan said the collapse showed the importance of having runs on the board, with Numurkah's constricting spinners having plenty of time to find breakthroughs.
''We lost a few early wickets and then (Shaun) Downie, (Michael) Eckard, (Liam) Gledhill, they're quality spinners and they set good fields, so it makes it hard to score freely,'' he said.
''I thought we were still a chance while Jedd and Scotty were batting well, but the steady flow of wickets made it difficult.
''They put on a good partnership and I think we were 3-160-odd, it was pretty evenly poised, but a few key wickets turned it around in the latter part of the game.''
The loss meant Katandra's three consecutive trips to the Haisman Shield grand final have netted just one premiership, but sustained success remains firmly on the cards for one of the competition's most talented sides.
''It's a great club to be a part of, we've got a really good core group of guys here that have set the club up for a long period hopefully,'' Nolan said.
''I think we'll be back around the mark again next year.''