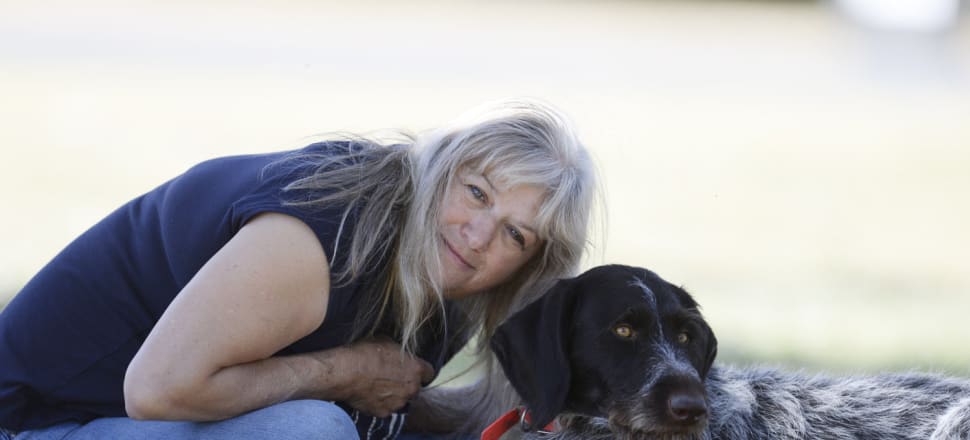 5370537724001
German wirehaired pointer Chanel finally had her day in court yesterday, almost three months after she was taken by Greater Shepparton City Council.
Shepparton woman Lynne Lea appeared in Shepparton Magistrates' Court on four charges relating to her 12-month-old puppy Chanel, who attacked a local stray cat.
Chanel was taken by Shepparton Animal Shelter on August 19 after she escaped from Lea's Cornwall Ct property and attacked the cat in Hampshire Cres.
Appearing on behalf of Greater Shepparton City Council, Dawes and Vary Riordan lawyer Simon Pogue told the court a witness saw the cat attempting to run up a tree and a power pole before it was grabbed and aggressively shaken by the dog.
According to the witness, the cat was visibly in pain and unable to stand, before it had a seizure and died at the scene.
Before the statement was read, Lea told the court she was not denying the incident happened but shared her frustration about the circumstances which led to the attack.
"I did use preventatives to stop this from happening," she said.
"My late father reported the conditions of the house over the fence.
"The cats were left behind from previous owners."
Facing two charges for failing to register both Chanel and her three-year-old mother Chika, the accused said she had been going through some personal hardships which prevented her from applying for a registration at an earlier date.
Judge Peter Mithen said it was important that Lea understood council laws.
"The dog has got out and wasn't registered," Mr Mithen said.
"We all live in the community, we've all got to abide by the rules."
Mr Pogue said Greater Shepparton City Council was applying for legal fees and pound costs.
Lea questioned the pound fee as she did not believe Chanel had been housed at the Shepparton Animal Shelter throughout the past three months.
Mr Pogue said these allegations were "completely false" and the accused had been made aware of her dog's location in recent times.
"Your dog isn't housed anywhere but the council shelter," he said.
"It is being housed legally."
Mr Mithen imposed a $3452 fine to cover legal and pound fees without conviction.