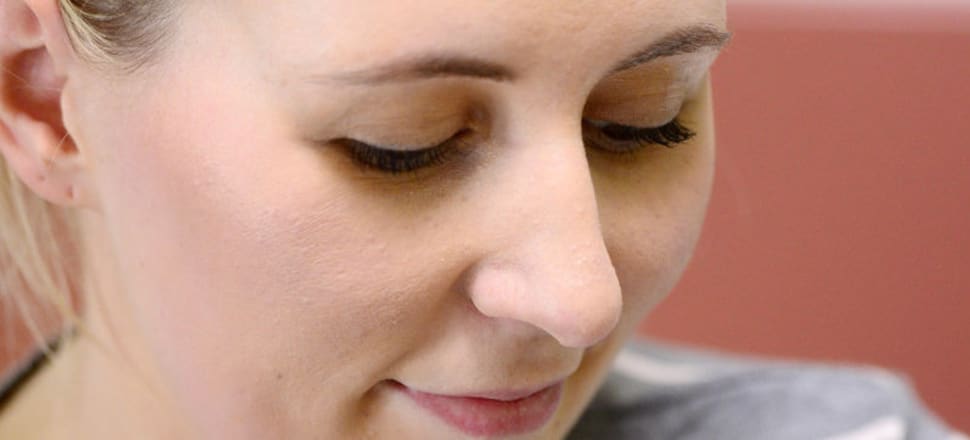 5370537724001
Fletcher Tully made a bold entrance into the world in the comfort of his own family vehicle last week.
Tatura resident Michelle Tully was 37 weeks pregnant with her third child when she started experiencing minor cramps shortly after school pick-up on Thursday.
Following a phone call to husband Bryce Tully at work, the couple recalled the fast-paced labours of their two children before quickly agreeing on a hospital visit.
It was a mad rush as Mrs Tully swept through the house like a whirlwind, gathering everything she might need for a hospital stay with a newborn.
While the drive home for Mr Tully was about 30 minutes, Mrs Tully's cramps began growing closer and more intense as she got the two children, Charlie, 5, and Mia, 2, into the car.
It was a seamless motion as Mr Tully pulled up to the family home and exchanged vehicles before the family members were on their way.
But as the couple approached the bumper-to-bumper traffic at Mooroopna's first set of lights, they knew it was too late.
''By the time we got to Mooroopna I could feel the baby's head was coming,'' Mrs Tully said.
''I said 'pull over, he's coming out'.''
At that moment Mr Tully veered up the gutter and on to the grass. He jumped out of the vehicle and waved at oncoming cars in a desperate plea for help.
''Everyone would have been looking and thinking 'what is wrong with this bloke?','' he said.
''It was like a movie or something.''
In the short seconds it took Mr Tully to get to the other side of the vehicle, he said their baby boy wasted no time.
''As soon as I opened the passenger door his head was out and she pushed once more and he was in my arms.''
After a failed attempt at communicating his whereabouts with a Melbourne-based paramedic in the midst of the chaos, Mr Tully thought he was in it alone.
''Trying to talk to some person in Melbourne, I just got to the point where I was like 'look it's too late man, it's gone, it's happened'.''
But Mooroopna's Kim James and Simone Elder did not allow the family to face the unexpected alone.
The two women were on their way to netball training when they witnessed Mr Tully's expression of horror.
''You just knew straightaway something wasn't right,'' Mrs James said.
Concerned by his obvious desperate call, the women pulled up behind the family's vehicle and rushed toward the commotion.
''I just didn't know what to expect. I thought maybe someone's been sick in the car and they need to clean it out or something,'' Ms Elder said.
As they approached the couple they were astounded to witness baby Fletcher's first seconds of life.
Having suddenly stepped into the roles of midwives, the women took charge — covering the newborn and Mrs Tully in blankets and towels from their car, contacting paramedics and working together to keep the whole family calm.
Mrs Tully said while the circumstances were not ideal, she was deeply appreciative for the help of the women.
''I'm just sitting there in the most awkward position with these ladies I've never met while my daughters are in the back — it was pretty crazy,'' she said.
''We are so lucky and so grateful for them.''
Having dreamt of pursuing a career as a midwife for many years, Mrs James summed up the experience as life-changing.
''It's just unbelievable,'' she said.
On Friday the women visited Fletcher and his parents at Goulburn Valley Health where they relived the surreal moment.
Mrs Tully said the couple had joked about the unlikely situation, but never expected it would come to pass.
''We sort of talked about this happening and joked about it, but for it to actually happen was pretty crazy — very surreal.''
She said Fletcher was happy and healthy and a treasured addition to the Tully family.