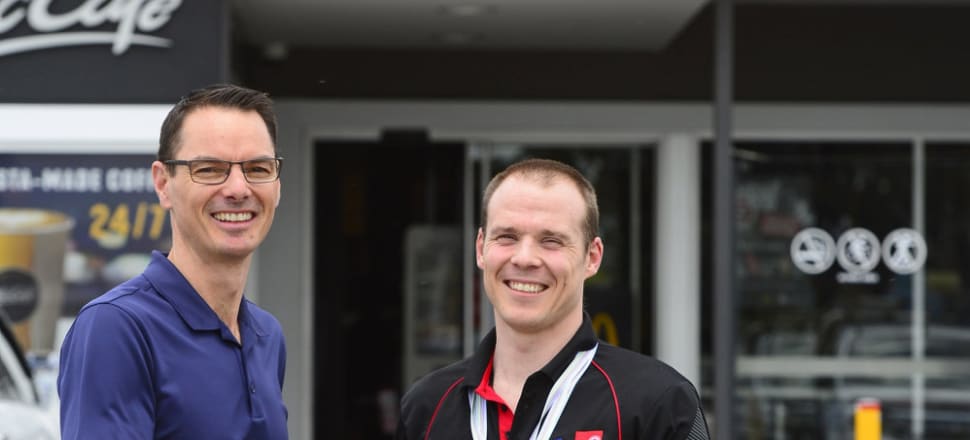 5370537724001
Brad Norton is taking on the world of masters cycling — and leaving everyone else in his wake.
The Shepparton Cycling Club star returned from the Masters Track Cycling World Championships in Manchester recently with a massive haul of medals and records.
Norton snared three world titles, two Australian records and a world record — as well as a bronze medal — to complete an outstanding week on the bike.
"I went over there with the expectation to do some pbs (personal bests)," Norton said.
"I'd been training really hard and everything was going super well, so I was pretty confident that I could, and it all panned out pretty well in the end.
"I was super happy to get over there and put it all into practice"
Norton won the 1 km time trial and individual pursuit in the Masters 35-39 category — in respective times of 1:03.991 and 3:15.284 - making him the fastest Australian ever in both disciplines.
"My previous time was a 3:18.4 (in the individual pursuit), so I really wanted to go over there and beat that," he said.
"I just went out there and gave it everything and looked up at the clock and seen 3:15.2 and I was just ecstatic with that, regardless of the result in the end.
"Just the time, I had been working really hard to get down to that level that makes me the fastest ever Australian and the fastest ever at sea level, which is only a second off the world record which was done in altitude."
The Shepparton speedster also put in the hard yards in the Masters 35-44 team pursuit event alongside three other cyclists to claim gold in a world record time of 4:09.143.
Months of hard work went into the effort, with Norton, James Ogilvie (based in Melbourne), Jonathon Millington and Ben Neppl (both from Newcastle) joining forces from various parts of the country to etch their names into the history books.
"We set about this journey in about April this year," Norton said.
"We'd raced against each other before and said 'why don't we team up and go over there and try to be the first Aussie team ever to win it'.
"We all made lots of sacrifices and time commitments to get to Sydney to train and then to come down here to train together (to make it happen)."
Although they were not able to fire on all cylinders in the qualifying round, Norton and his team still managed to book a spot in the decider against the home-town heroes.
It was there where they put the foot down and stormed to success.
"In the final it was a pretty tight race," Norton said.
"It took until about halfway for us to get level with them and then in the last two (kilometres) we just put them to the sword and ended up winning by quite a lot.
"We all just went off, to win something as a team when you need four people to all be co-ordinated and in sync in such a specialised discipline is a very satisfying feeling.
"To do it on that stage with everyone's family there was just next level.
"We did it in world record time as well, previously the fastest time was a 4:25 which was considered the standard.
"Then to go 4:09 is setting the bar pretty high and we were ecstatic with that.
"To be the fastest masters team ever was a big motivating factor for us and now we're the first team ever to go under 4:10 which will never be forgotten."
Norton's other podium came as a last-minute addition to the Masters 35-44 team sprint line-up of Shane Dirks and Alan Townsend, with the trio defeating Poland in the race for bronze.
While the smile of success is still visible on Norton's face, he is already keen to look ahead and wonder just exactly how fast he can go at next year's championships — which will also be in Manchester.
"We've all committed to say that we're all going to try and do it again, the planning has already started," he said.
"This is just a stepping stone, my goals in the future would be to go back again next year with the team and (my wife) Rhianon.
"Then my immediate goal would be to break the world record for the individual pursuit at sea level and if I'm able to do that I'll probably have to make a trip to Mexico and see what I can do at altitude."
Norton was thankful for all the support he received to make achieving his dreams possible, including from Tully Lyster and Lyster Inc., Powercor and his family.
"I'm very thankful for the local support with Tully and McDonald's and Powercor my employer and also a supporter," he said.
"My mum and dad as well, they make it possible for Rhianon and I to do what we want to do with our bikes and our racing.
"Without them I wouldn't even be doing this."