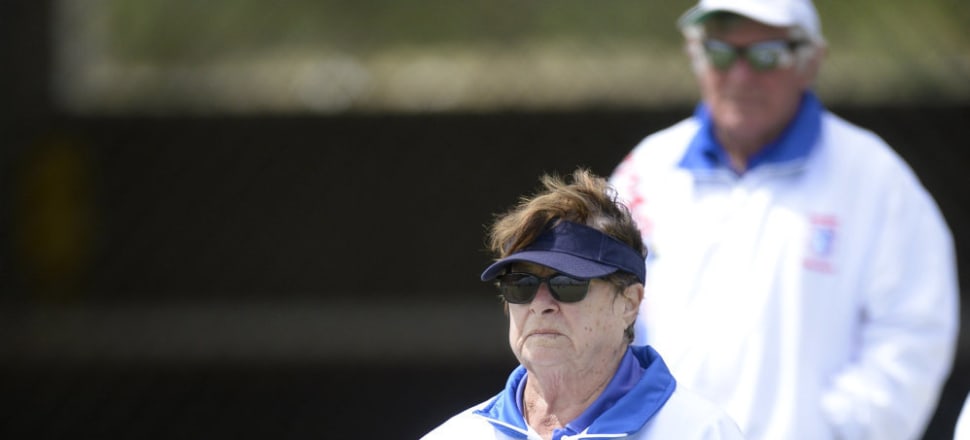 5370537724001
East Shepparton snuck home in chilly conditions against Merrigum in Goulburn Valley Bowls Division midweek pennant action yesterday.
Extra layers of clothing were the order of the day in the division four battle, with windy weather buffeting those taking part in the round eight contest.
Teagan Trewren's rink led the way for the home side at the Zurcas Lane facility, notching a 24-15 win among the overall 13-67 to 3-60 result.
Merrigum's Lee Chant snared two points on her rink with a 21-19 triumph alongside Wayne Shepherd (third), Noreen Earl (second) and Sally Horan (lead), while East's Val Le Lievre and Merrigum's Wendy Baxter split their fixture 24-all.
Nagambie, Shepparton Park A and Shepparton Golf were among the other victors of the round in the division.
● Top tier action was highlighted by an important clash between Hill Top and Mooroopna Golf.
The division one fixture went the way of the Hillbillies in a 14-75 to 2-64 result, with Lyn Nicholson's rink charging ahead 30-18.
The Golfers snared a rink back through Brenda Broughton's quartet in a 26-22 win, but Jeanette Overall (skip), Trevor Downie (third), Greg Toy (second) and Doreen Corrigan (lead) gave the home side a 23-20 triumph at Hill Top to secure its advantage and position in the top four.
Shepparton Golf managed two rink wins against Shepparton Park, but could not wrestle overall success on the day, going down 4-66 to 12-73.
Kathy McPherson (26-18) and Jo Crowe (23-22) both claimed victory for the Golfers, but it was Bev Cahill who steered the Parkers out of trouble with a 33-17 triumph.
Seymour defeated Rushworth 15-73 to 1-53 in the other battle of the round, with the rink of Wilma Atkins impressing most in a 30-14 result.
● In division two Shepparton Park slid past Tatura by just seven shots in a 14-75 to 2-68 scoreline.
Dot Best led her Tatura rink to a 22-20 win, but Leonie Freeman (29-23) and Bev Thorn (26-23) were able to negate the damage for the Parkers.
Avenel, Kyabram and Shepparton Golf also had plenty of reasons to celebrate after securing respective triumphs.
● A tight tussle in division three fell the way of Seymour despite the best efforts of the visiting Murchison outfit.
Marlene Lockyer's rink claimed a mammoth 38-13 victory to lead the charge for Murchison, but Di Staples (32-12) and Wendy Hutton (26-18) had it all in control for the home side in an overall 14-71 to 2-68 win.
Kyabram, Mooroopna Golf and Euroa were among the other winners of the round.
● In division five the likes of Dookie, Colbinabbin and Avenel furthered their respective quests for a premiership by securing victories.