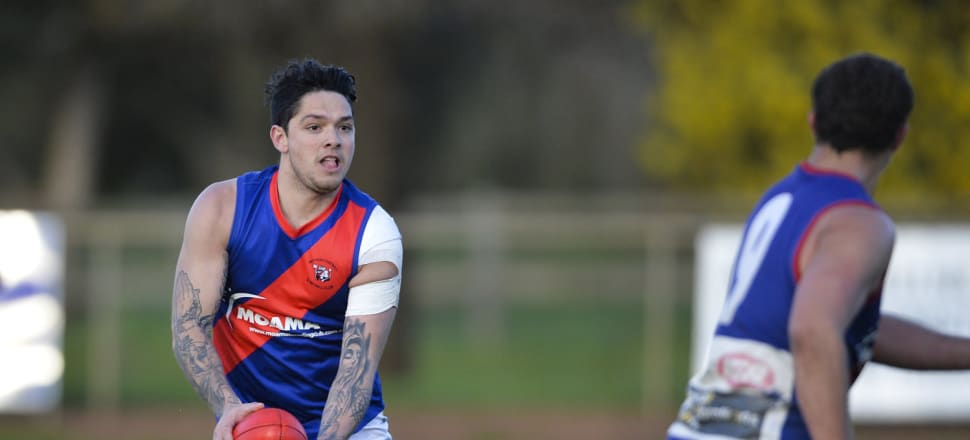 5370537724001
Two-time defending Picola District Football League champion Rennie's season is on the line this weekend when the finals series kicks off.
In an elimination final that has a David-versus-Goliath feel about it, fifth-ranked Rennie enters as a warm favourite against eighth-ranked Mathoura, with the duo to duke it out at Katamatite.
The contrast in recent success between the two sides could not be more stark; while the Hoppers have hoisted premiership flags the past two seasons, the Timbercutters have not played finals since 2011 and will be desperate to make an impact on their post-season return.
But Mathoura coach Darcy Robinson made one thing clear — his side did not want a pat on the back just for reaching the finals.
"We're happy, but we're trying to keep it under wraps a bit," Robinson said.
"We've spoken about it and we've got to prepare well, like we would any other week. You have to treat it like it's another game, but it is hard to do that, the atmosphere for finals changes quite a bit.
"Recovery, review, Tuesday and Thursday training, we're treating it like it's a normal match."
A top-four side for much of the season, Rennie finished the home and away rounds with an 11-5 record, slipping two games back from fourth with back-to-back losses to the Deniliquin Rovers and Strathmerton to end the regular season.
Conversely, Mathoura won its last three games of the season, including a 26-point triumph at Katunga last weekend to make finals a sure thing.
While it is not a breakthrough discovery, the Hoppers' chances of finals success might largely be based on two players, with player-coach and midfield star Craig Ednie and power forward Chase Strawhorn to shoulder plenty of the load.
"Obviously they've won the last two premierships, they've been there and done that, and are a benchmark of the competition," Robinson said.
"They're well coached by Craig Ednie, so we've got a fair bit of homework to do.
"The engine room will be vital, we need to get our hands on the footy and stop them getting it forward to Chase Strawhorn. I think around 60 per cent of the game will be won in the midfield."
For Mathoura, any success will start with midfielders like Amos Farrell and Jake Ellery, while Robinson will need to find some goals up forward.
But defending two premierships and carrying a far greater weight of expectation, the pressure is all on the Hoppers to win and book a spot in the semi-finals against the loser of the Waaia-Katamatite clash.
"We're a young side, we've discussed that and we feel like the sky is the limit," Robinson said.
"If we play to our strengths and everyone performs, we think we can go with the best. You have to be there to win it and so far we've put ourselves in a good spot."