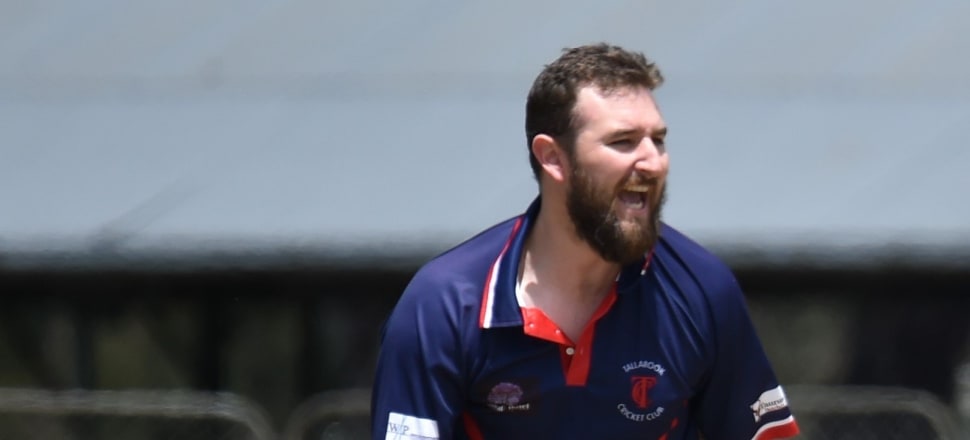 5370537724001
After suffering its second loss of the season on Saturday - or third if you count the A-grade one-day final - Tallarook will need to be pitch perfect if it is to seal a top-two finish.
Despite batting into its second innings, Tallarook suffered a 14-run first innings loss to the Yea Tigers on Saturday after a horror day at the crease on day one of the contest.
The loss sees it slip down to third, behind Broadford, but while Tallarook hasn't yet been able to roll Yea this season, coach Jac Smith-Williams was confident his side could topple the Tigers if the two teams were to meet in the finals.
"It was very disappointing, but we still think we can beat (Yea) on any given day," Smith-Williams said.
"There was no loss of confidence."
Tallarook had a gigantic task ahead of it when day two of its clash resumed at Yea Recreation Reserve on Saturday, with a lowly 75 to defend.
While the Rooks were able to do a fair job on Yea, dismissing the home side for 89, it was too little, too late for the reigning premiers.
Smith-Williams said the low scores from both of the competition's power-houses came from playing "bad cricket shots".
Yea all-rounder Cam Armstrong continued to rise above the rest, hitting 35 for the Tigers, while Tallarook's attack was led superbly by Leigh Irving (6-30) and Lachlan Watts (4-40).
"Lachlan bowled very well and has been consistent throughout the year," Smith-Williams said.
"Leigh bowled 14 overs on the trot and it was the best he has bowled probably since he's been at the club.
"If Lachy hadn't have got those other wickets, Leigh could have got more."
Tallarook headed back in with the bat for a second outing with plenty of daylight remaining and started to put together some form with the bat, reaching 2-63 by the end of the match.
Improving on their first innings totals of 0 and 4 respectively, Mitch Itter hit 29 not out, while Smith-Williams reached 27.
"I said to the team we need to go out batting-wise with a positive mainframe and don't shut up shop," Smith-Williams said.
"We needed to steady the ship and kill the game so Yea couldn't get outright.
"The way we batted was positive, it was ones and twos and more of our natural game."
Smith-Williams said his side's second day would boost the confidence of the team ahead of the final three rounds of the regular season.
"Going forward, I think if we can play the way we did Saturday gone, it's going to go a long way into getting us into some form," he said.
It will be three-versus-two this Saturday when Tallarook hosts Broadford in a battle for second spot.
"Broadford is another big game," Smith-Williams said.
"They will have a point to prove, scraping over the line with Kilmore.
"But I think we're pretty confident we can produce our best and play good cricket."