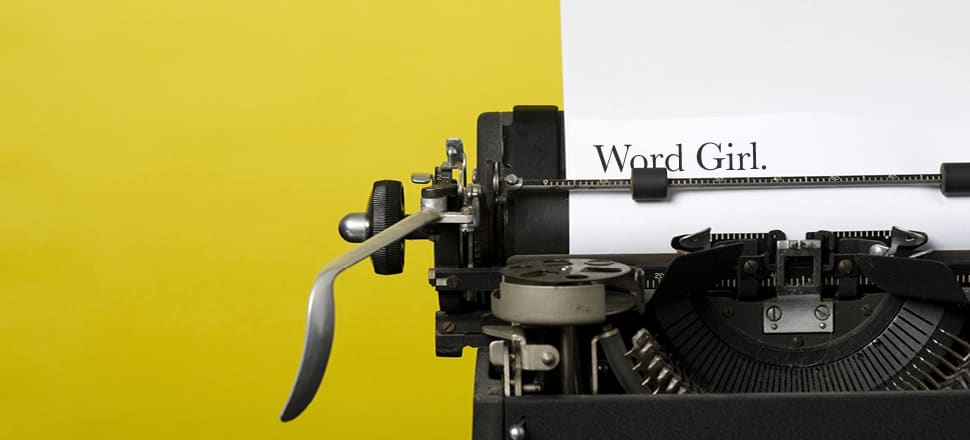 5370537724001
SANDY LLOYD IS DIALLING DOWN THE HO, HO, HO
What are you doing for Christmas?
That's the universal greeting at this time of the year, replacing the usual 'how are you?' or 'what have you been up to?'.
It has some variations: Where's Christmas this year? Are you ready for Christmas?
My answer to that last question these days is usually 'no'.
But it wasn't always like that.
When the kids were younger, I was always ready for Christmas — I had to be to survive, as any busy working mother knows.
I used to take advantage of the mid-year toy sales and long laybys, desperate to avoid last-minute shopping and budget blow-outs.
I bought wrapping paper/Christmas cards/bon bons (or crackers, if you prefer) in the Boxing Day sales and tucked them away for the following year.
I had carefully crafted lists for presents — what I was giving, what Santa had planned and also what other family members could give the kids, when they inevitably asked. I had presents for school/ballet/singing teachers.
I had a long Christmas card list and I made sure they were written and in the mail to arrive the week before the big day.
I bought the frozen turkey and chocolates (to share while we open our presents on Christmas morning) when they were on sale in the extended lead-up to Christmas.
The tree was always primed and ready to go up on December 1.
This year?
I can only cross off two things on the above list — I have the chocolates (although they may not make it to Christmas Day) and the tree is up and decorated (only because my daughter was home in late November and put it up early).
My Christmas OCD has been slowly unravelling for years as the children have got older.
We're past toys — all the kids really want is cash, although my son has discovered that jocks and socks are great Christmas presents when you're a uni student on a budget and also can't be bothered to buy your own.
And who sends Christmas cards anymore?
I've also discovered that if you wait long enough (translated: are so disorganised you leave everything until the last minute) that stores start discounting the essentials like bon bons before Boxing Day.
Because I'm in the Third Stage of Christmas, and if I have to fight to survive the mad rush on the last weekend of shopping before D-Day to get everything done, then so be it.
What am I talking about?
The carol may sing about 12 days of Christmas, but I subscribe to the idea of the Three Stages of Christmas.
Stage One is when you are a child or young adult, when you receive all the benefits of Christmas without having to do a single thing to make it happen.
Santa miraculously does his job, the tree magically appears with piles of presents under it and you eat lots of yummy food you're not allowed to eat at any other time of the year. That someone else has cooked for you.
Christmas is a time of wonder and excitement in Stage One.
Stage Two has its share of wonder and excitement, but mainly it's just a hard slog. And it lasts a long time.
Because Stage Two is when you have your own kids. You're now the one making sure Santa happens without spoiling the surprise, the right gift is under the tree covered in decorations made at kinder and school, and you're now doing the cooking.
Don't get me wrong — sharing Christmas with your children is an absolute joy. But it's bloody hard work.
Now I'm in Stage Three of my Christmas life. My children are young adults, and the intensity has gone out of it all.
Of course we still gather together for Christmas, exchange gifts and eat far too much food. But it's much more relaxed and less frantic.
Lying on the couch in a post-lunch food coma is now possible, without having to assemble any new toys, find batteries (the first lesson you learn in Stage Two is ALWAYS buy extra batteries at Christmas), deal with present envy between your offspring and their cousins, or cope with the repercussions of too much sugar on young minds and stomachs.
And sometime soon, the kids will start dividing their Christmas time between their old family and the new family that comes with having a partner. Then the dynamics will change again.
I suspect there is also a Stage Four of Christmas — when grandchildren arrive. I imagine that's like a rebooted Stage Two, but with less work and more fun.
Note to my children — I'm not in any hurry for Stage Four. I'm absolutely content with Stage Three for as long as possible, thanks.
I AM LISTENING...
To Robbie Williams' new album, The Christmas Present. I'm a Robbie fan — and his concerts are some of the most amazing shows I've ever been to — but he may have lost his marbles with this one.
On one hand, he goes into full crooner mode with classics that Michael Buble would be proud of — and he does them really well, which we know he can. But it's the original songs that are quite bonkers.
He's clearly playing for laughs, but they fall as flat as Santa's untouched ginger beer on Christmas morning. I guess when you're Robbie Williams you can do whatever you like and get away with it.
I AM GIVING...
To FamilyCare's annual Christmas appeal. We have a giving tree for children's presents and baskets for food donations at the Shepparton News again this year, and all the staff pitch in to help provide families with a better and brighter Christmas.
It's such an easy thing, to spread a little Christmas joy to people who have less than you.
Donate to the Salvos or St Vinnies; leave food or gifts at any of the many collection points around town; even giving $2 to drought appeals at the supermarket checkout makes a difference.
Or donate blood — a life-giving gift that is always needed at this time of the year.
I AM ADORING...
Paul McDermott. This talented comedian/singer/writer/actor/television host and all-round fabulous man performed at WestSide in Mooroopna last week, and I was in the (disappointingly small) audience to see him.
He was in town for his Paul McDermott & Gatesy Go Solo show, with another talented bloke, Steven Gates from musical-comedy trio Tripod.
There were laughs and songs and some seriousness, all ending with an encore standing on tables in the theatre foyer and an audience singalong. I
've been a fan since the Doug Anthony All Stars days and loved every moment of it.
I AM REMEMBERING...
With enormous fondness my childhood love for Big Bird and Oscar the Grouch, from Sesame Street. The man who brought those beloved characters to life, Caroll Spinney, has died aged 85.
For more than 50 years, beginning with the show's debut in 1969, he was the man inside Big Bird and the hand inside Oscar's head.
In a 2003 memoir, The Wisdom of Big Bird (and the Dark Genius of Oscar the Grouch): Lessons from a Life in Feathers, Spinney said he "may be the most unknown famous person in America".
What a wonderful life, to have brought such joy to generations of children.