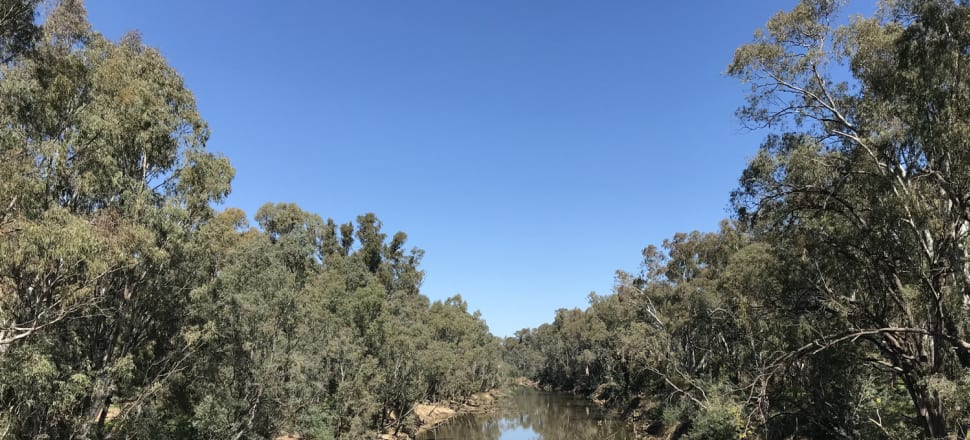 5370537724001
Our friends in Canberra will have 100 reasons why the protesters who trekked to Canberra yesterday are wrong, or mistaken.
They might be nodding in agreement or shaking their head in apparent concern, but the discussion behind close doors may well be: ``it's just the drought; we can't change the plan''.
Yesterday's Can the Plan rally in Canberra represented the pent-up anger and frustration experienced by people who are at the grassroots of food production in the Murray Valley.
To blame the drought for the frustration and anger, as the Murray-Darling Basin Authority appears to continue to do, is a misunderstanding of what has been developing in Australia's premier food bowl during the past few years.
The drought has exacerbated the high prices and water shortages but it is not the sole cause.
The "drought alone" explanation falls down at the first simple hurdles.
Last year, northern Victoria was struggling with high temporary water prices, yet there was no drought.
Part of the cause was the shrinking pool of available water because of the transferrence of entitlements to the environment.
And while the MDBA is saying "there is a drought", it is sending environmental water into forests at such a high level it has flooded some private farms, which can't get access to irrigation water, and also sending water down the river to flush out the South Australian lower lakes, when there is now scientific evidence that they were never exclusively fresh-water.
Irrigators also have a deep-seated suspicion that the optional extra 450Gl being sought for the environment is likely to be transferred under the plan.
Yesterday's push to wind up the plan has come about following years of frustration because successive governments have refused to modify or adapt the plan when their own studies have demonstrated the devastating impact being wrought on our rural communities.