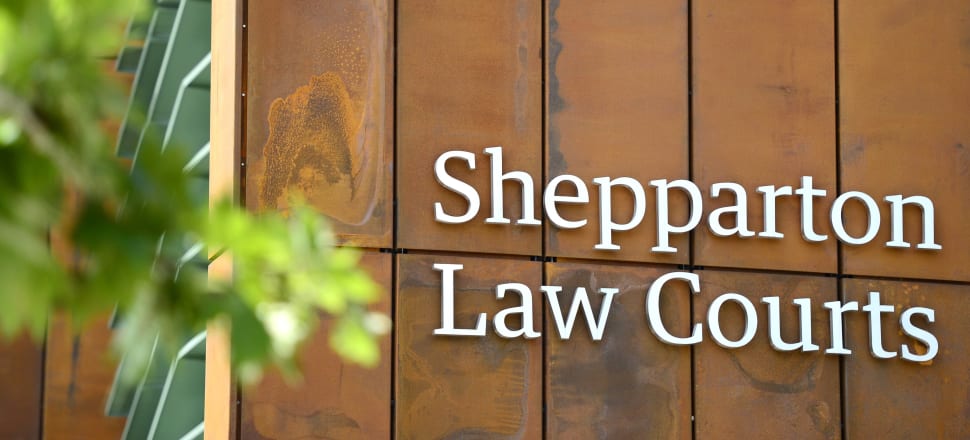 5370537724001
A woman who ran over a man last year after he had been assaulted and left incapacitated in the middle of Poplar Ave in Shepparton said she continued to be haunted by memories of the night.
Jodi Cox read her victim impact statement in the Supreme Court yesterday at a plea hearing for two teenagers found guilty of the manslaughter of Sarwar Yaqubi, 43, following the incident on July 27.
Ms Cox cried as she read the statement which outlined the emotional impact it had on her and her family.
She said she was still "horrified" in herself for the part she played in Mr Yaqubi's death.
"I hate how this has affected my kids ... I hate watching them go through similar emotions as me - angry, sad, scared and distressed," she said.
"I couldn't drive for a number of days after it happened ... it still haunts me to think what more could I have done."
Mrs Cox's statement was one of five heard in court yesterday during the hearing of Dyllon Michael Kilpatrick, 19, and a teenager, 18, who cannot be named for legal reasons.
Kilpatrick and the teenager were found guilty of manslaughter by a jury on July 10 this year, after the prosecution successfully argued that the pair's actions placed Mr Yaqubi in a position of danger in the middle of the road, leading to him being fatally struck.
The pair also pleaded guilty to one charge of attempted robbery and three charges of theft, while the teenager is also facing one charge of possessing a drug of dependence.
The charges come following the death of Mr Yaqubi who died after he was run over by a vehicle following a scuffle between him, Kilpatrick, who was 18 at the time, and the teenager, who was 16 at the time.
During yesterday's pre-sentence hearing prosecutor Daryl Brown read four victim impact statements to the court, including three from Ms Cox's children who were in the car at the time of the incident and one from Mr Yaqubi's daughter.
The court heard his daughter, who lives overseas with her mother and brother, had been struggling financially since his death, saying her father was the only support the family had.
In plea submissions by Kilpatrick's defence counsel Marcus Dempsey said the offending had unusual features, describing Mr Yaqubi's death as "unintended" following an attempt to rob him of his money.
Mr Dempsey said Kilpatrick had no family or friends in court for support yesterday, describing his client's background as marred by features of deprivation and neglect.
Mr Dempsey said Kilpatrick had been abusing substances from the age of 12, including methamphetamines, marijuana and alcohol, and said he was also diagnosed with mild intellectual disability.
Mr Dempsey said Kilpatrick was diagnosed with Foetal Alcohol Spectrum Disorder at the age of 10, with a report submitted to the court stating this was a "lifelong neuro-disability that comes with social, behavioural and cognitive impairment".
The teenage's defence counsel Jennifer Clark said her client's childhood involved disadvantage and deprivation.
Ms Clark submitted a period of detention in a Youth Justice Centre be imposed, considering the circumstances of her client's offence, the fact he was a child at the time, his intellectual disability and his prospects of rehabilitation.
In her submissions, Ms Clark said the teenager started smoking cannabis at the age of 11 and began drinking a "substantial amount" of alcohol at age 13.
Ms Clark described Mr Yaqubi's death as an "unintended consequence", saying her client's liability arising from a failure to act reasonably after assaulting the victim.
She stated the failure must be viewed in light of the teenager's cognitive limitations, which included his full scale IQ of 69.
The hearing was adjourned, with Kilpatrick and the teenager to be assessed for a pre-sentence report.
They will be sentenced at a later date.