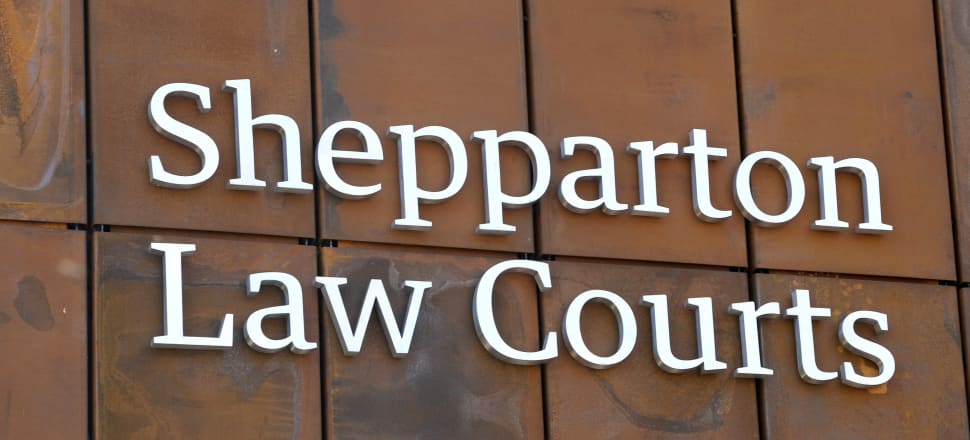 5370537724001
Stupidity, protection, fun and money were the justifications given by a Mooroopna man after police raided his home to find drugs, weapons and explosive chemicals in February 2018.
Stephen Cleasby-Jones, 34, appeared in the Shepparton County Court yesterday where he was found guilty of a number of charges relating to drug possession and trafficking, weapon manufacturing and possession and explosive chemical possession.
During sentencing, Judge Michael McInerney told the court police had executed a search warrant at the home of Cleasby-Jones on February 6, 2018 at about 1.20pm on the authority of the Australian Border Force, which had been monitoring the accused because of a number of suspicious imported materials.
Cleasby-Jones was living at his father's property, where police officers found a number of concerning items including anabolic steroids, oxycodone, red phosphorus, iodine and explosive substance triacetone triperoxide.
"To have these substances in an urban area is quite disturbing," Judge McInerney said.
Other items found included cannabis, cannabis plants, homemade firearms and ammunition, Tasers, knuckledusters, ninja stars and laboratory equipment.
During the raid, the street remained in lockdown and the neighbours were forced to evacuate.
The police Bomb Response Unit travelled from Melbourne to the Mooroopna address, where the chemicals were determined too unstable to move and were made safe on the property.
The accused was arrested on the same day as the raid but was released on bail on November 29 last year, spending a total of 297 days in custody.
"It would appear ... that you had limited insight into the danger of your activities," Judge McInerney said.
The court heard that while on bail Cleasby-Jones had made "commendable attempts" towards self-improvement, having begun part-time work with the Shepparton United Football Club and Shepparton rehabilitation facility The Cottage.
Judge McInerney said the meaningful engagement with the community, co-operation with the police and an early plea were all considerations when deciding a sentence.
However, he also said he needed to consider the lengthy criminal history of the accused, who has appeared in front of the court a number of times since the age of 19.
"This is a difficult sentencing process for this court," Judge McInerney said.
Cleasby-Jones was sentenced to two years and three months imprisonment, inclusive of the 297 days already served.
Judge McInerney told the accused to stay away from drugs and to appreciate the support of family in his life.
"Clearly if you are going to make something of your life, drugs cannot be a part of it," he said.
"You are just a person that can't handle them.
"Good luck."
MORE NEWS FROM THE SHEPPARTON LAW COURTS
Shepparton man sentenced over asbestos-filled parcels
Dangerous driver released on bail
Police appeal for witness after a spate of incidents over the weekend