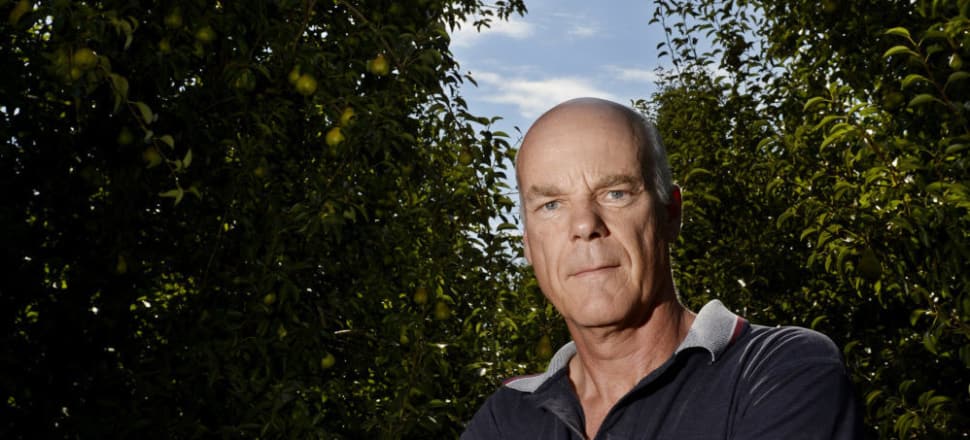 5370537724001
A large-scale solar farm has been approved for Congupna by the Victorian planning department, months after it was first considered by Greater Shepparton City Council.
But much-anticipated decisions on three other solar developments with Victorian Planning Minister Richard Wynne's office, some of which have proved contentious, have been deferred.
The decision comes after a new set of draft guidelines were released for public comment until early next year and, according to Mr Wynne, the final draft would determine the future of the three other proposals at Tatura East, Lemnos and Tallygaroopna.
While Mr Wynne said the guidelines were not law, they would help councils to make better decisions when it came to large-scale solar applications.
''The lack of guidelines was why Greater Shepparton City Council got me to call these (proposals) in and I know these guidelines will be welcomed by local councils more generally,'' he said.
Vocal opponent of the planned solar farms and local orchardist Peter Hall said the guidelines were a good start and there was acknowledgment of the issues raised at a recent planning panel which helped to inform the draft.
''But there needs to be more meat on the bones,'' he said.
Mr Hall said the guidelines needed to more explicitly state and acknowledge how valuable irrigated land was.
''It is critical for our region to fortify the irrigation footprint; we've got to protect our irrigated land,'' he said.
Fellow solar farm objector Natalie Akers said while it was good there had been acknowledgement of newly-modernised infrastructure, it was the fate of the three pending applications she was most interested in learning about.
''We'll have to see how that translates into the future,'' she said.
She said it was no surprise the Congupna application was approved due the fact it was on non-irrigated land.
Mr Wynne indicated decisions would be made on the existing three applications before the middle of next year if Labor was successful at next month's state election.
''I don't want to pre-empt any future decision-making,'' he said.
''We will give people the chance to put in their view. There is no decision that governments make that is not better informed by community input.''
Goulburn Valley Environmental Group president John Pettigrew said it was disappointing to see a decision on the three contentious applications pushed back to next year.
''I think they've kicked the can down the road on some more controversial applications and that is disappointing if that's the case,'' he said.
Mr Wynne was criticised by shadow planning minister David Davis, who could not understand why the Congupna project had been approved before the guidelines were finalised.
But Mr Wynne highlighted approving the 68MW solar farm at Congupna brought the Victorian Government closer to reaching its renewable energy target of 25 per cent by 2020.
State Member for Shepparton Suzanna Sheed was pleased with the government's recognition of concerns raised around irrigation land being used for solar developments.
She understood the Congupna facility would be developed on dry land, but that the remaining three were mooted for irrigated properties — meaning the concern remained.
Ms Sheed echoed the sentiment that much of the community welcomed renewable energy, but just wanted to see it in the right place.
She questioned the depth of the released draft guidelines, in which she wanted to make sure agricultural land was rated highly.
''I would hope that the final guidelines would be very clear and provide really good guidance to local government so they don't find themselves struggling with these sorts of issues going forward,'' she said.
To read the guidelines and to make a submission, visit www.planning.vic.gov.au/
Key points from the draft solar farm planning guidelines
Permit applications must include a signed application form, a payment of the relevant fee, a current copy of the title, a site and context analysis, considerations of any applicable particular provisions in the planning scheme and a design response, including detailed plans of the proposed development.
The guidelines include:
●A best practice guide for those applying from the design stage, to construction, operations and de-commissioning stages.
●A case study explaining how a solar farm on agricultural land has worked previously.
●Information on the planning policy framework, site selection criteria and confirmation that the local council is the responsible authority for assessing planning permits.