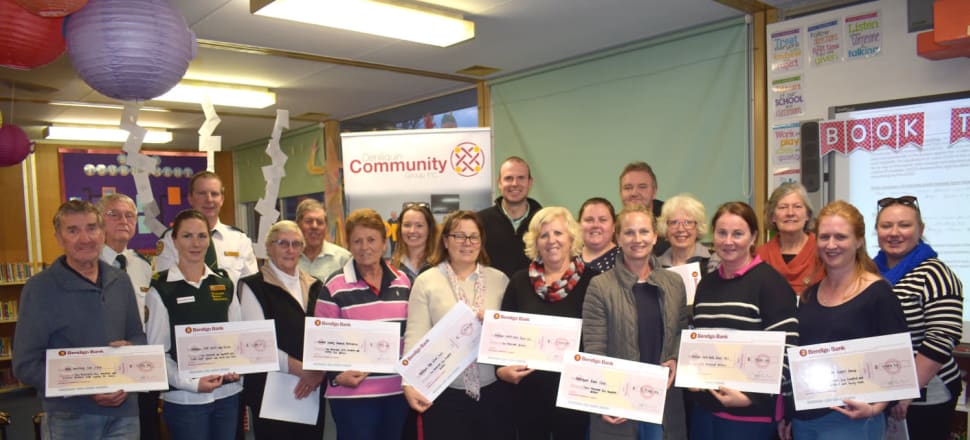 5370537724001
A total of $43,827.85 in grant funding was distributed to local community groups on Wednesday night, by the Deniliquin Community Group.
Fourteen community groups received funding from the annual program, with the group able to distribute slightly over its average allocation of $40,000.
DCG chair Anthony Michael said all of recipients of this year's funding rely on grants to support their programs and the community.
"The community grants are a great way for us to provide these clubs with vital funds.
"It enables the clubs to survive, and get the resources and projects going they have wanted to get going for a long time but haven't been able to afford.
"The amount that was given out is a substantial amount of money, and it is all thanks to people who have been tagging their individual accounts to the Deniliquin Community Group at the Bendigo Bank.
"A proportion of those funds are then able to go straight back into the community and it is always a great feeling to be able to give back to such a diverse range of groups in our community."
Commissions earned on specially tagged accounts at the Deniliquin Bendigo Bank branch make up the funding.
Successful applicants are as follows: Deniliquin Boat Club, $3500; Deniliquin Community Garden, $2728; Boobook Country Women's Association, $1795; Deniliquin High School P&C, $2500; Deniliquin North Public School P&C, $2000; Deni Sporting Car Club, $4216.86; Deniliquin South Public School P&C, $5000; Edward River Arts Society, $1770; Deniliquin Girl Guides Support Group, $4407.40; Deniliquin Gymnastics & Cheerleading, $3000; Deniliquin Outdoor Pools, $1556; Deniliquin Rodeo Club, $4460.50; Deniliquin Drovers Rugby Union Club, $2705.70; Deniliquin VRA Search and Rescue, $4188.39.
To find out more about tagging your account and giving back to the community via the Deniliquin Community Group, visit the Bendigo Bank on Cressy St, Deniliquin.