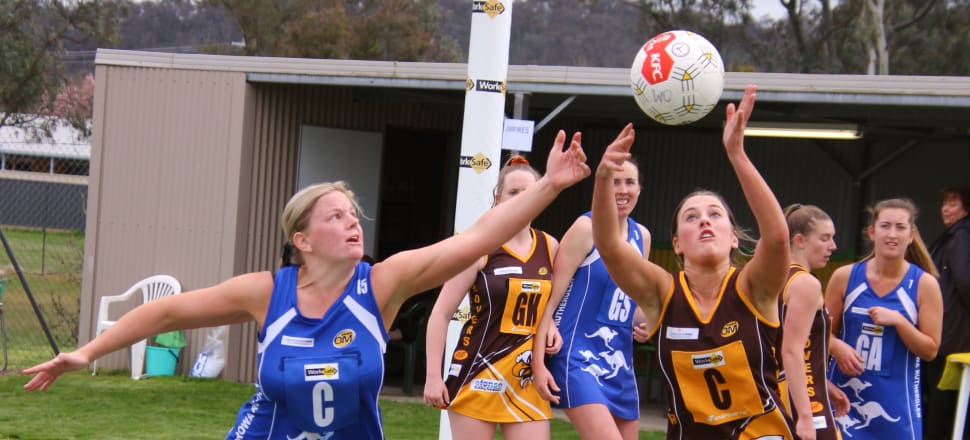 5370537724001
All Corowa Rutherglen senior netball teams secured victories over the weekend, with A Grade booking a Grand Final appearance and B and C Grade's progressing to the Preliminary Final.
A Grade
Roos 57 def Wangaratta 40
Living the dream! Corowa played with poise and confidence on Saturday against last year's Premiers, earning a week off and securing their place in the 2019 Grand Final.
It was four solid quarters from eight sensational players – what a great team achievement.
All the Roos players took responsibility for winning their own position which resulted in very balanced contributions from all of the team. It's business as usual for the minor premiers, as they now shift their focus towards preparing for the biggest game of the year.
B Grade
Roos 35 def Lavington 33
In a low scoring game it was a battle from the start. B grade knew it would be a tough contest against a solid Lavington team.
Sheer determination and persistence resulted in a two goal win for Corowa in what was a scrappy game.
Eloise Maddox and Zali Spencer created many crucial turnovers for their team and were two of the Roos' standout performers of the game.
C Grade
Roos 44 def Rovers 43
The game went down to the wire but the C grade girls are into the preliminary final!
C grade were plagued with injury and illness this week, but the girls showed great spirit and determination, securing a one goal win over the Wangaratta Rovers.
The girls lead at the first two breaks with inspiring defence from Ro Black and Bec Kuschert. They lost bit of momentum after half-time, heading into the last quarter, three goals down.
Court Haigh came into the game and put the pressure on the accurate Rovers shooters, getting vital rebounds. Jess King (best on) had an absolute cracker of a game, showed confidence and poise by nailing some crucial long-range shots in the second half of the game.
The ever-reliable Brooke Ollington (2nd Best) was strong throughout the midcourt, donning all three mid positions during the game and adjusted seamlessly.
Huge congratulations to the C grade girls – A very well deserved team win! Massive thanks to all the supporters who came and cheered on the girls!
Next week C and B will be fighting it out in the Preliminary Final against Lavington and North Albury respectively at Martin Park Wodonga.
.