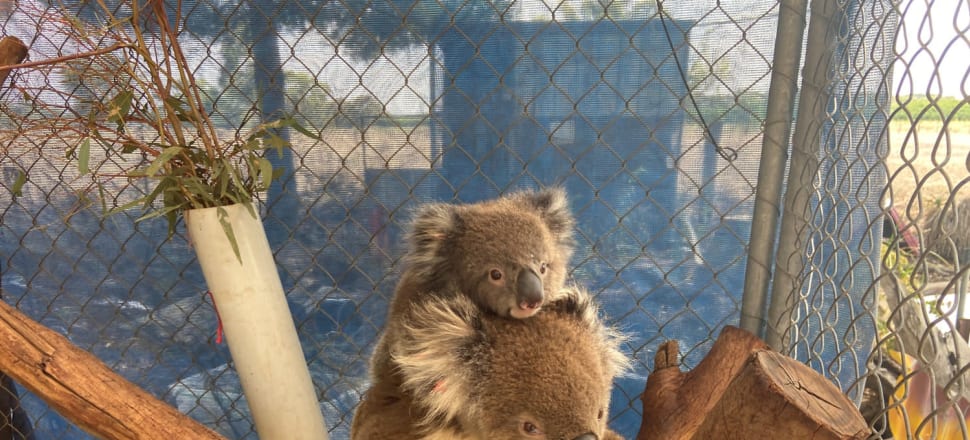 5370537724001
A Cobram wildlife rescuer has seen a "massive" increase in incidents — particularly car strikes — as thirsty and hungry animals move into the town centre.
Dutch Thunder Wildlife Shelter owner and operator Kylee Donkers has found a lot of animals were moving into Cobram to find food and water, which was putting them in more danger of being injured by cars and dogs.
"We're in the middle of a massive drought and a water shortage . . . and we've definitely had an increase in car strikes." she said.
"There's no food where they normally live, so the animals have moved into properties or towns, or the local footy oval where there's green grass.
"They're hot and hungry, which puts them in more risk."
Mrs Donkers said the shelter would sometimes get a dozen calls a day, whereas four years ago, they would get a dozen calls a week.
She said while the increase in calls could also be because there was more awareness around wildlife rescue, there were "definitely" more calls during the warmer months, especially during school holidays and on weekends.
She also said Cobram would see animals from fire-affected areas move into the area in the coming months as they seek new habitat.
Bohollow Wildlife Shelter Inc operator and co-founder Kirsty Ramadan has been rescuing wildlife throughout the Goulburn Valley for more than 25 years and also said the past couple of summers have been ''tough'' on wildlife throughout the region.
"The heat has made things worse this year as far as things coming in — we've had lots of heat-stressed animals," she said.
"Some seasons there's food, other seasons there isn't."
But she also said people were now more likely to call if they found unwell or injured wildlife.
"I think in general people are more aware of the plight of our wildlife, so when they do come across things, they call," she said.
"However, some people still don't call."
Mrs Donkers said a heat-affected animal was identifiable by panting, general lethargy or unusual behaviour, which included animals being seen in areas with lots of people or nocturnal animals being seen during the day.
"Gliders and possums will be out in the middle of the day, koalas may be sitting on the ground or you may see animals in highly popular areas," she said.
Mrs Donkers said to contact the closest wildlife shelter or organisation to get advice if an injured or heat-affected animal has been sighted.
"A lot of the time, we can give advice over the phone," she said.
"But a lot of the time they just need a bowl of water."
She advised animals should not be given water with a drink bottle, but instead, in a bowl, in a piece of bark or by pouring water on the ground.