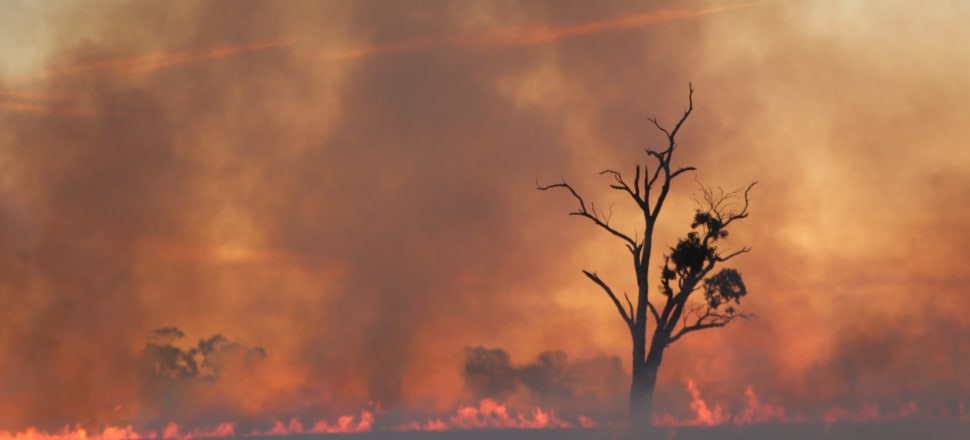 5370537724001
As temperatures start to heat up, CFA has urged Victorians to take extreme care when burning off.
CFA chief officer Steve Warrington reminded residents to register burn-offs and check the local conditions on the day.
Fire restrictions are not yet in place for Moira Shire.
"We encourage residents to take advantage of the window of opportunity to clean up their properties before the bushfire season, but we're also reminding people to always registertheir burn-offs so we know what is happening in the area, especially if brigades are being called to fires," Mr Warrington said.
"It reduces the chances of CFA brigades being called out unnecessarily if a member of the public calls about smoke or a fire in the area."
CFA urged residents to be aware of weather conditions along with council local laws.
"The effects of an out-of-control fire can be devastating," Mr Warrington said.
"Even if you have registered your burn, conditions can change quickly and fires can get out of control within minutes in hot and windy conditions."
He said people should never leave a burn-off unattended as it was the resident's responsibility to make sure it did not get out of control.
"If a burn-off does get out of control, call 000 immediately. People should have a fire plan and prepare for the event of fire, and never be complacent."Keep your burn-off safe and legal:
● Check fire restrictions with your local council and register your burn on 1800 668 511;
● Check and monitor weather conditions – particularly wind;
● To avoid unnecessary calls to emergency services, notify your neighbours beforehand;
● Leave a 3 m fire break, free from flammable materials around the burn;
● Have sufficient equipment and water to stop the fire spreading;
● Never leave a burn-off unattended – stay for its entire duration; and
● If your burn-off gets out of control, call 000 immediately.
For information about burning off, visit the CFA's burnoff advice page.
For information about fire restrictions, visit the CFA website.