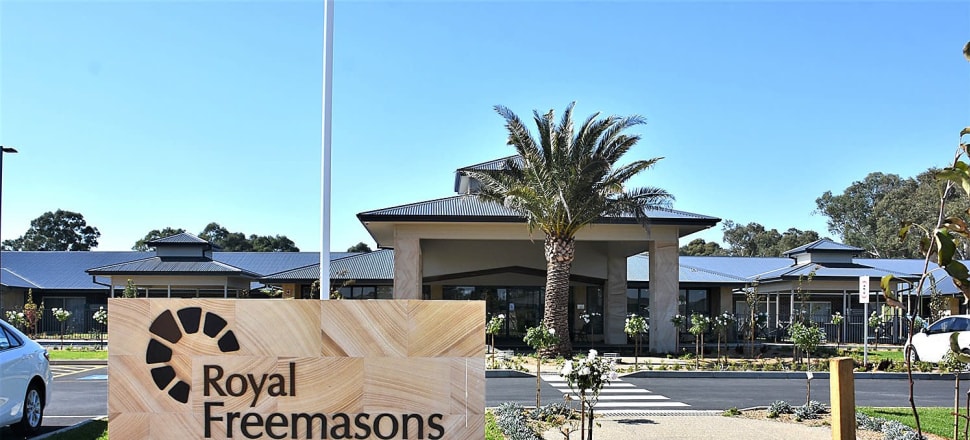 5370537724001
Family members of residents at Royal Freemasons Benalla are anxiously awaiting test results after a staff member was in contact with a confirmed COVID-19 case.
The daughter of a resident, who asked not to be named, said she had been informed that a staff member arrived for a shift on Thursday and read a contact tracing text message on her phone advising her she had been in contact with a positive case.
She was told that the staff member did not enter the facility that day, but had worked a shift the previous day in the Mitchell wing.
As a result Royal Freemasons sent this email to families of all residents:
Dear families,
We were advised last night that a staff member who worked at our Benalla home is a close contact of someone who has received a positive COVID-19 test result.
The staff member who worked here and two other staff who worked with her will be undertaking testing today and will be self-isolating pending results.
As a precautionary measure, we have implemented our outbreak management plan within the home. This involves the implementation of PPE including gowns, gloves and masks within the areas of the home that the staff member worked and residents in this area being cared for within their rooms.
We have also ceased visitors to the home effective immediately. If you have made a booking this will be automatically cancelled.
We understand that you will want to remain in contact with your loved one. Bookings for video calls can be made via our website. We will recommence window visits shortly and will send communications again when this has been set up.
If you would like to provide a personal mobile or device for your loved one, please deliver it to the facility in a sealed plastic bag and ensure that it is clearly labelled.
To ensure that our time is dedicated to resident care and our attention given to implementing all of the required processes, we ask that you do not telephone the facility, except in an emergency. We will contact you if there are any changes in the health or wellbeing of residents.
Again, please note we have not received notification of a positive test from any staff members, and no residents or staff have signs or symptoms of COVID-19. This is purely a precautionary measure and we are thankful for the advance notification by our staff member of the potential risk.
We will provide an update to you as soon as we receive the test results from this staff member. If there are additional email or mobile numbers that you would like included in our family communications, please email to [email protected]
I appreciate that this may be worrying news for you and your loved one but rest assured that we are doing everything possible to keep the people we love and care for healthy and well.
We thank you for your cooperation and for your support of our arrangements to protect our residents.

Best regards,
Tanya Connor
Chief Operations Officer
The concerned family member who sent us this email said she and her family were sick with worry.
"I'm also angry," she said.
"I have actually been talking to a few people over there in Royal Freemasons and none of us understand why staff have not been wearing masks or PPE.
"We are told they will be from now on, but why has this not been happening already?
"I did ask staff a while ago and they said it was because of cross-contamination, and that masks don't really work.
"If that was true, why is that not an issue now?
"And we have been visiting. We have never been told to wear a mask or gloves.
"They have been allowing two visitors per resident per day, for 45 minutes.
"Now that has stopped. They have cancelled all visits."
The woman had not had the chance to speak to her parents when she spoke to The Ensign.
And she was eager to speak to them as she suspects her father would be panicking.
"He's already worried," she said.
"He already thinks the pandemic could kill everyone, so I am concerned about how he is doing.
"Even though my parents are in a different wing I am still very concerned," the woman said.
● Royal Freemasons Benalla has been contacted for comment but have yet to respond.