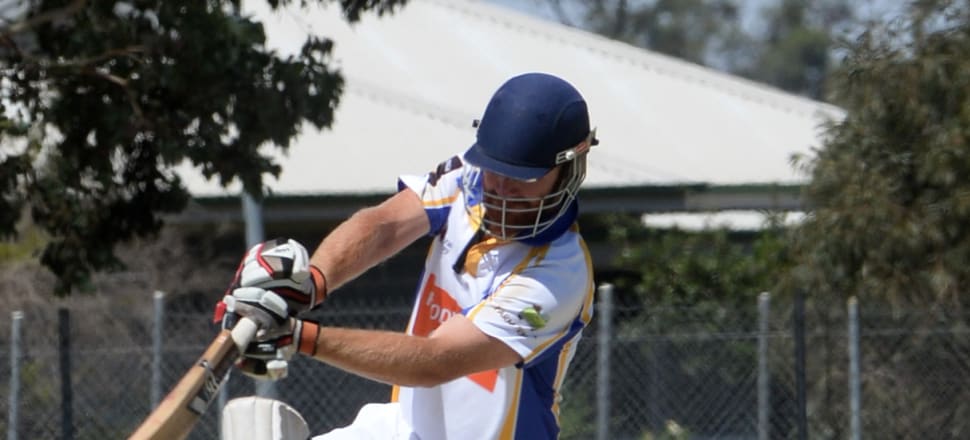 5370537724001
The A Reserve Lakers hosted Delatite in round 13 of the WDCA season at the beautifully prepared Stan Hargreaves Oval.
Captain Pat Martin won the toss and had no hesitation in choosing to bat first.
Ben Irvine and Brendan Hill opened the batting again for the Lakers and picked up right from where they left off the previous week.
Irvine has hit some fine form and punished the bowling to all parts of the ground.
Irvine reached his 50 in only the 13th over, while Hill was providing great support in the middle.
The partnership was broken at 85, with Irvine chopping on for a blistering 64 and the visitors had some momentum back when Hill fell without the score changing to see the Lakers at 2 for 85 from 18 overs.
Dan Whykes and Matt McCabe came together and continued to build the total.
McCabe looked in good touch before playing a loose shot and being caught for 22.
The returning Sam Lidgerwood continued his good run of form in A-Reserve, punishing anything loose and running well between wickets.
Whykes and Lidgerwood added 42 runs for the fourth wicket before Whykes was caught brilliantly in the covers to see the Lakers at 4 for 152 after 37 overs.
Pat Martin negotiated the last over before the tea break, with the Lakers in a strong position to post a big total after the break.
Martin and Lidgerwood continued to apply pressure to the opposition by ticking over the scoreboard and capitalising on some loose bowling each over.
Lidgerwood passed 50 for the second time this season before he was caught in the deep for a solid 51, the partnership netting 66 runs for the home side.
Jack Kennedy was given an opportunity up the order and was batting well before being run out for 7 after some bad calling from his captain.
Martin refocussed and continued to hit the boundary, posting his first 50 of the year.
With Jacob Bartlett running brilliantly between wickets and showing his skills with the bat the Lakers were building an imposing total.
Martin upped the run rate once he passed 50 and was lucky to be given two lives which the visitors were certainly made to regret.
Bartlett finished 45 not out at the close of play, with Martin finishing 119 not out and the partnership yielding 125 runs for the home side.
The final total was 6 for 363, which is the highest score for A Reserve this season and a great sign heading into the business end of the year.
Martin struck 11 fours and 6 sixes in his innings which came from only 84 balls.
The Lakers will be looking to attack early in week two with plenty of runs on the board to defend and a goal of keeping their good habits going.