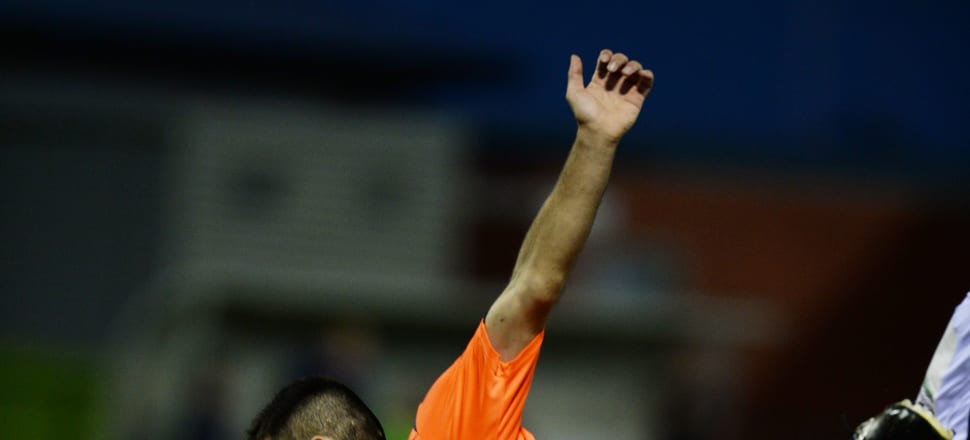 5370537724001
Silverware and bragging rights were left in Albury on Saturday as the Goulburn Valley Suns went down to their country counterparts Murray United 3-2 in the battle for the Regional Cup.
The game was in the balance until Zac Walker was slipped through and neatly rounded the encroaching Fraser Greenwood, finding the back of the net from the tightest of angles inside 30 minutes.
The Suns equalised shortly after the restart when Vani Shamoon found James Lelliott in space on the edge of the area, with the 21-year-old displaying great composure as he slotted the ball into the bottom left hand corner as Murray custodian Abdulkerim Koc stood rooted in place.
Jordan Barrow then demonstrated why he warranted his visa spot with a textbook free kick bent around the wall, giving his side the lead in the 65th minute.
A ball flashed across the face of goal was tapped in by United's Ryan Don Paul with 20 minutes left on the clock to tee up a tense finish to the match.
Former Bolton Wanderers product Tom Youngs capitalised on a swift counterattack from United, finding an inch inside the Suns' box to shimmy past his marker and slam the ball home.
The Suns were saved from further embarrassment due to a set of horrendous missed chances by Murray late in the dying stages, but as the final whistle was blown the score remained 3-2 in the host's favour.
Coach Craig Carley commented on the frustrating performance.
''I don't think we showed up, if I'm honest,'' Carley said.
''We had a game plan, we knew their strengths and weaknesses, but we were unable to execute it for whatever reason.
''When we went 2-1 up we should have gone on to win comfortably, but we panicked and stopped doing the things that got us into that position.
''I'm very disappointed, but again take nothing away from Murray, they wanted it more on the day.''
The Orangemen will have a chance to regain some form as they go up against Casey Comets in the first round of the FFA Cup on Thursday night.
''We will take stock, regroup and go again Thursday with the FFA Cup game, which will give me an opportunity to rest players, give others an opportunity and a welcomed break from the league,'' he said.