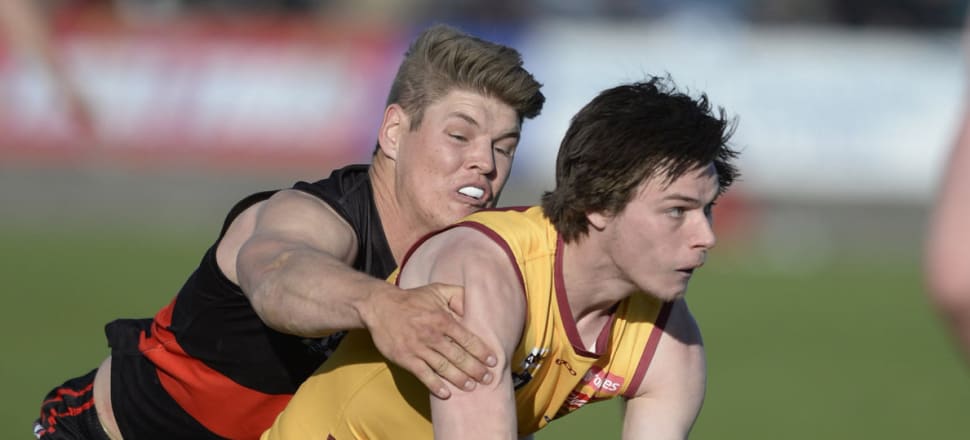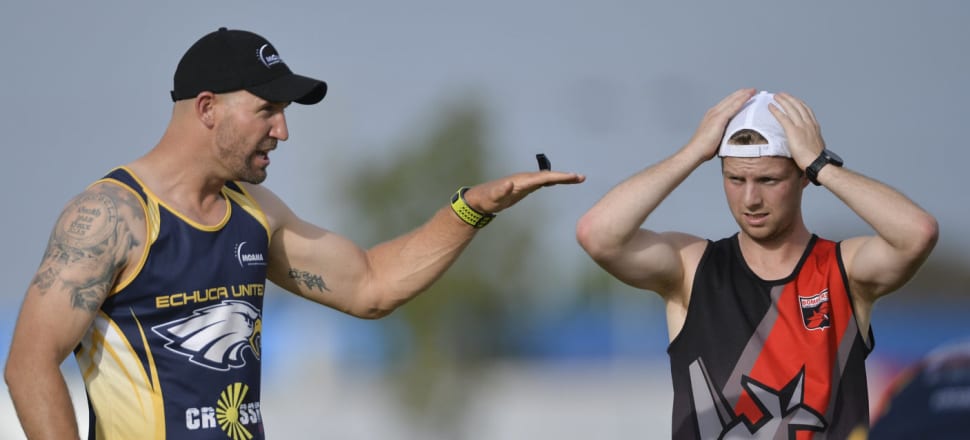 5370537724001
The winter cold has hit the Goulburn Valley — but if you're a bit chilly, grab this column and huddle around it because these takes are as hot as they come.
While many believe sample size is important in reaching a conclusion, Outside The Box understands one game can be more than enough to form a judgment and will show that today with warm opinions across the region's football ranks.
Welcome to ''Overreaction Friday'', takes that will seriously need to be read to be believed.
Goulburn Valley League
●Shepparton has not lost a beat
An unforgiving, four-quarter demolition of Mooroopna had Shepparton fans asking ''Nik who?''
While it was only the lowly Cats — who it was revealed in last week's OTB will win just one game this season — the Bears looked as dynamic as ever, with plenty of blokes sticking their hands up to replace their departed teammates.
Harry Boyd starred in the ruck to replace Ash Holland, while Tom Thorsen and Tom Boyd were a serious forward presence and looked more than capable of Luke Smith's scoring.
Nik Rokahr's centre-bounce animal role was filled by Joel Brett, Anthony Andronaco and Jonty Wardle, and all three passed their first-round test with flying colours.
While Kyabram tomorrow will paint a clearer picture, premonitions of a slide down the ladder seem to have been misguided.
●Shepparton Swans are in for another season of hurt
OTB takes no joy in saying this, but for all their pre-season recruiting, including the return of a handful of premiership stars, the Swans' round one scoreline was remarkably familiar reading.
Beaten by 80 points against Shepparton United, a side expected to be nothing special, it appears the Swans remain way off the pace — not just the pace of winning games, but that of being competitive.
They have Benalla tomorrow and must hope their players turn up with a point to prove, with the Saints having smashed them by 225 and 217 points last season.
●Nine teams can play finals
This one might be lukewarm, but there are really only three teams that genuinely need not worry about cancelling any September plans.
While at 1-0, teams would be up and about and ready to push on from here, but four of the nine finals contenders lost in round one.
Rochester more than pushed Echuca, Euroa simply should have beaten Benalla, Tatura gave Kyabram a real run and Mansfield was in the game against Seymour.
Falling to 0-2 is a must-avoid, but the race for the top six is as hot as ever.
Murray Football League
●Echuca United is still irrelevant
After another year bragging about recruiting every man and his dog, United genuinely fell over the line against the Deniliquin Rams, inspiring little belief it has taken any sort of step forward.
While again its pre-season consisted of boasting about more than 20 new arrivals, the Eagles produced the same old output first-up, a tired-looking win against a team that likely won't threaten.
Unless big ''signing'' Andrew Welsh — who OTB noted did not line up in round one — sets the world on fire, United will again not be a genuine presence in the competition.
Picola District Football League
●Waaia will not lose a game on its way to a premiership
A round one win against Rennie might not seem much to write home about, but the Bombers' performance was as professional as ever.
Ruck Jesse Webster hit the ground running with a best-on-ground display and the side exorcised last season's demons, seeing off the side that beat them in the preliminary final with ease after being level at three-quarter time.
A three-week stretch beginning in round 10 — Strathmerton, Picola United and Katamatite — will decide if they go undefeated, but OTB is particularly confident they will not drop a game.
Kyabram District League
●Shepparton East will fit in well to its new league
The Eagles lost a huge amount of their side from last season, but with a step down in grade and some handy additions, will compete well in the KDL.
If it is possible to replace Matt Rendina, former Tatura prodigy Ethan Moor will do that, the young midfield bull among the Eagles' best first-up.
With Ben and Anthony Tautala combining for eight goals in round one too, their recruiting seems to have hit the nail on the head.
With Undera, Stanhope, Rushworth, Merrigum and Violet Town on the menu, the Eagles could easily start the season 5-1.
NAB League
●Lachie Ash will be drafted in the top five
The Shepparton premiership player has started the NAB League season on absolute fire and his form is not going unnoticed among football fans across the country.
Ash is averaging 24.3 disposals, 7.3 marks, 5.3 rebound 50s and four inside 50s a game through three matches, earning a reputation as an elite kick, the sort of player who can quarterback a side from half-back.
He is everything AFL teams want and there will not be many who pass up the chance to yell out his name in this year's draft.
Australian Football League
Collingwood would have won the premiership if Jamie Elliott was in the side
If you don't think the Euroa surprise packet would have helped knock off the Eagles, you've got rocks in your head.
While he is averaging just eight touches a game, the Magpie has jagged five goals and averages nine pressure acts a game, exactly the sort of thing that would have had Eagle defenders crapping their dacks.
Just give Elliott a bit of time and he will return to his old habits of tearing the competition to shreds.