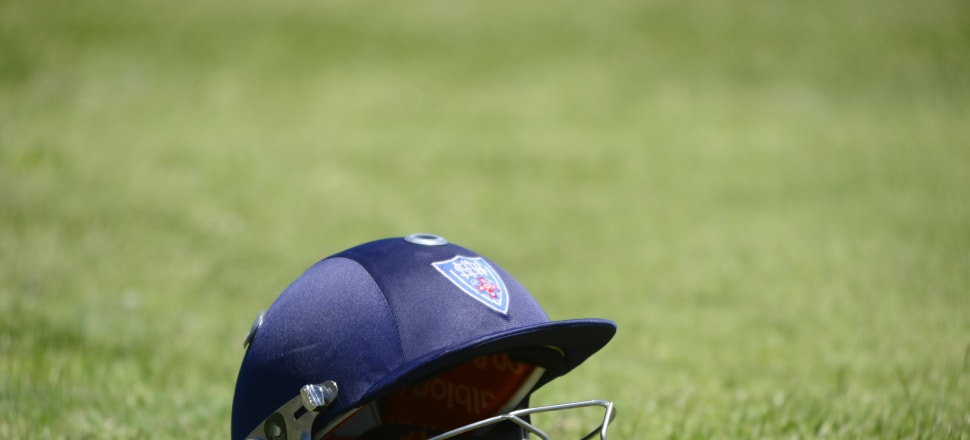 5370537724001
As rare as taking all 10 wickets in one innings is, even more rare is doing so in a losing side.
Back in 1988, Karramomus' D-grade season ended despite a remarkable 10-62 from paceman Glen Poustie, Central Park-St Brendan's claiming a come-from-behind first-innings win in the Shepparton Cricket Association semi-finals.
To say there had been a bit in the deck for bowlers would be putting it mildly; batting first, the Bloods had simply crumbled, all out for 63 after Jamie Reese reeled off 6-10 — somehow not the most impressive bowling figures of the contest.
Looking to keep their season alive, the Bloods got on top early via Poustie, at one stage having the Tigers on the ropes at 8-39.
Poustie said his side had turned up for the second day of the clash expecting straightforward progression to the grand final.
''There was a bit of rain the night before, the wicket was probably a little bit sticky, so it was all right to bowl on I suppose,'' Poustie said.
''We thought 'we've got this and it will be pretty easy', but they had some blokes that could bat.
''Overnight we only had about four wickets to get, I had 8-12 at one stage, but the last couple (Frank Comer and Kelvin Gale) came in, and they started hitting me around everywhere.''
Gale (32 not out) and Comer (23) took the Tigers to 100 before they were dismissed, Poustie finishing with five victims bowled and the other five caught.
Bowling almost 18 overs straight, he said his captain wouldn't have dared take the ball off him in the middle of a once-in-a-lifetime spell.
''Back then you'd only have your two openers and then a spinner, not like now when you'd have five or six bowlers,'' Poustie said.
''We used to bowl 25-odd overs, we just loved bowling.
''It's pretty hard to get the ball off someone when they're taking wickets like that. The captain kept coming over and I'd say 'nah, one more over', and then I'd get a wicket.''
It proved quite a dramatic game of cricket, the Bloods making a quick 115 in their second dig before getting within three wickets of a reverse-outright before stumps were drawn.
There was more drama provided by Poustie, some chin music sending former SCA secretary Dave Keating to hospital in the Tigers' first innings.
''He came back to bat with his head all wrapped up in bandages, so I bowled him another bouncer,'' Poustie said.
''He tried to play the same shot, he was hooking me, I asked him if he wanted another trip to hospital. I got him in the end though.''
While cricket is a team sport, individual accomplishments are just as important and Poustie said it was hard not to crack a smile post-game despite his team suffering defeat.
But with a pedigree at higher grades, he said the haul had not been universally well-received.
''I was very happy, but a lot of the guys were saying I shouldn't have been playing D-grade,'' he said.
''I just had to tell them I was only helping out the side where I could. I probably only played about three or four games that season because I was doing my house.
''Before that I'd played Karramomus and St Brendan's A-grade, as well as a lot of B-grade for Karra. I'd taken six-fors and seven-fors before, but never something like that.''
But while Poustie can never have his 10-for taken away from him, he certainly understood the healthy slice of luck involved in completing the feat.
''I felt a bit sorry for John Harper, I reckon he had about five or six catches dropped at the other end,'' he said with a laugh.
If you or anyone you know has taken 10 wickets in an innings in any grade, phone Alex Mitchell on 58203224.