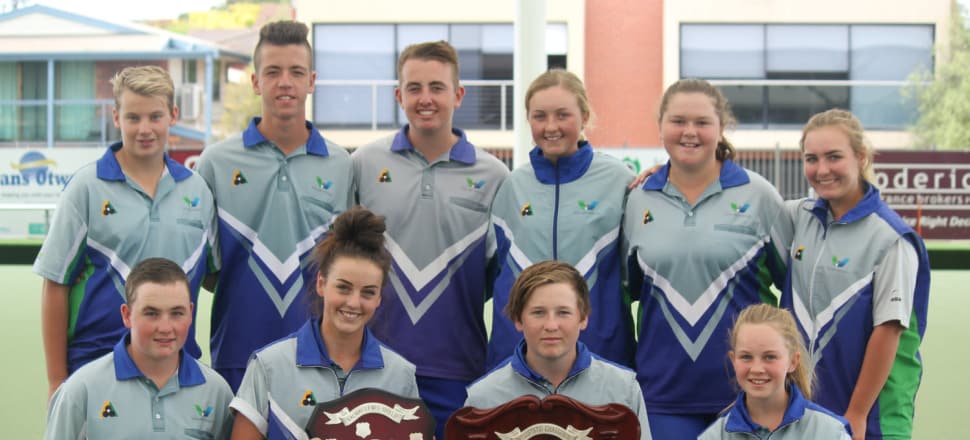 5370537724001
Rochester's Cameron Keenan and Kyabram's Olivia Cartwright were among the Victorian under-18 bowlers to go back-to-back in the annual Test match against South Australia at City of Geelong Bowls Club from January 8-10.
As part of a team of five boys, it is the second year Keenan has played at the state level Test, also winning last year's series in South Australia.
The format for the series is five male and five female players from each state contesting singles and fours as well as pairs and triples disciplines in a two-and-a-half day competition.
Overall, on the second day it was the Victorian boys who came away victorious with six points to South Australia's two, 63-52.
In the third Test the Victorian boys once again took it up to the South Australian boys in an exciting finish, six points to two, 59-57.
David Keenan, Cameron's father, said the 14-year-old handled himself well on the greens as the youngest of the side.
''It was really good for him to be a part of this — he was part of the winning team at last year's Test and so it was good to have another win, and this time on Victorian soil,'' David said.
''South Australia is quite a strong state in bowls and so to beat them 3-0 is outstanding.''
David said the back-to-back effort was a strong showing for the Victorian team, and a credit to the coaching of Matt Flapper and team manager Louise Morison.
''We're quite lucky in Victoria to have such good coaches,'' he said.
After a great opening day, Cartwright was one of the standout players alongside Tyson Cromie (Yarrawonga) and Amity Bickley (Mulgrave CC).
Overall the Victorians had a solid performance again on day two, winning the second Test on shots up after being four points each, 78-52.
The Victorian's ended up winning the boys' and girls' series after the girls edged past the South Australian's, again on shots up.
Cartwright's mother Naomi said the Test was her first match against South Australia.
''It's her third time representing the state, with one of those in Tasmania, but her first against South Australia,'' Naomi said.
''She bowled really well and won four out of the five games for the three days as well as skipping for four of them.''
Flapper spoke to Bowls Victoria before the start of the third Test and said he was keen on using the under-18 championships in April at Darebin City to look at players for the Tasmanian Test in July, as well as the Victorian-hosted National Championships, which the Victorian under-18s will look to defend in October.
For Cameron, David said he'd be shifting his focus to the local region open pairs and triples, which coincide with a few Victorian under-18 events.
''There'll be a couple of squad days he can't attend, but he's hoping to represent Victoria (for under-18s) in Tasmania in July,'' David said.
''And for the nationals, it's exciting to have one of the biggest under-18 competitions here in Victoria.''
It's also back to reality for Cartwright as she sets her sights on playing for the title of champion of champions in Kyabram, after gaining the title of club champion.