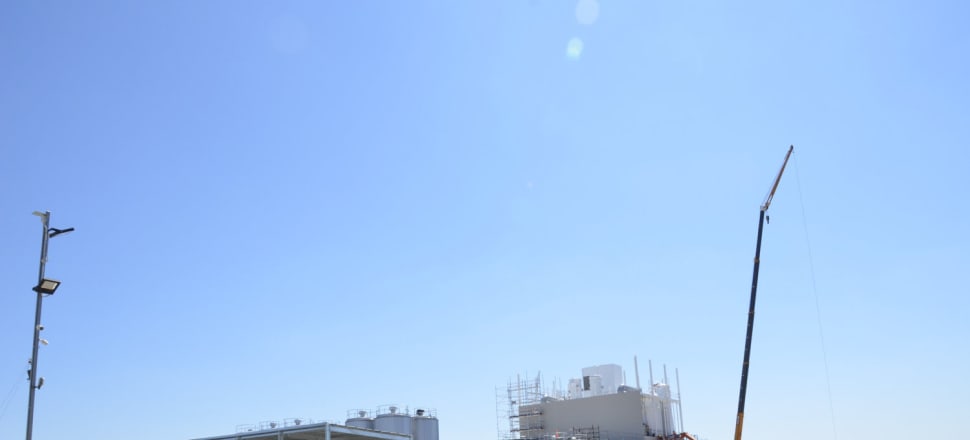 5370537724001
Girgarre will soon see dairy manufacturing return to the town after a lapse of decades, with the construction of the new ACM factory due to finish in November.
ACM chairman Michael Auld said the company believed it could run tests through the factory within eight weeks and hopefully produce commercial product by mid to late November.
Although there appears to be some work left to go, Mr Auld said much of the construction was completed off-site and there was just some assembling to do.
The new factory is taking shape in Curr Rd, next to the former Girgarre Cheese Company, which was used by the Heinz company for tomato processing in recent years.
It is now the site of a proposed alternative energy facility including a biodigester.
The new ACM factory will initially produce milk powder and butter and is designed to be able to switch between specialty products.
''The first stage for this financial year is a soft start and we will put a reasonable amount of milk through this financial year with a view to cranking it up next year,'' Mr Auld said.
The company has engaged some former employees of the now closed Rochester Murray Goulburn factory.
ACM had approached Murray Goulburn and its new owners Saputo to build on the Rochester site but negotiations were not successful.
Asked about the seasonal conditions and whether the factory would be able to get enough milk, Mr Auld said the company has secured supply for the expected throughput but was aware of the tough season.
''We anticipate that through less feed and culling and exits there will be some reduction in milk supply; that is inevitable. We can't control the weather and price of grain and water,'' he said.
''What we want to continue to focus on is adding as much value as we can to the milk to get the best price we can in the market place.
''We are keeping our fingers crossed that we get a decent autumn break. I think a lot of farmers are positioning themselves to get through to autumn.
''If we don't get an autumn break it will get very tough.''
ACM is paying an average farm gate price of about $6/kg.
''From where we opened up at the start of the season, the market has gone south, if anything,'' Mr Auld said.
''The dollar is giving us some comfort, but where we are at the moment is about where we think we will be for the season.''
Victorian Agriculture Minister Jaala Pulford visited the site last week and, when asked about the seasonal prospects, she noted there was continuing to be investment in the industry in places like Girgarre and Stanhope.
''The dairy industry still has a good and positive future ahead of it,'' Ms Pulford said.
''It has weathered some difficult years but it has a world class product, with a big demand for it.
''We are working with primary producers to ensure they are well prepared for the conditions to make the best decisions and providing support for farmers.
''We have announced a $5million package of farm support for the dry conditions, ostensibly for east Gippsland, but we are also rolling out support for other regions.''