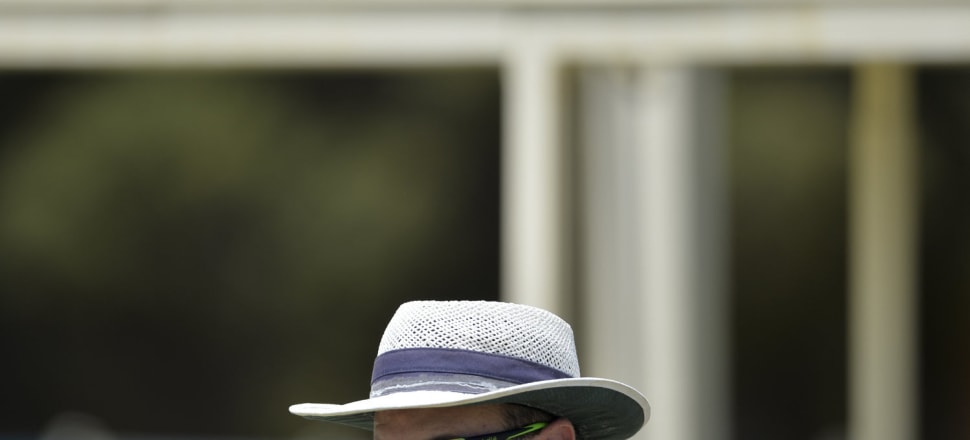 5370537724001
Rochester
Rochester's David Keenan, Ash Vesty and Cameron Keenan won the regional state triples at Bendigo Bowls Club on Sunday after defeating Darren Burgess, Tony Ellis and Ken Rusbridge in a great games of bowls.
Keenan picked up three shots on the final end to win 20-19.
They now go on to play against other regional winners at the state championships in April.
Elmore ladies fours won their match and Moama's ladies triples also won.
There were mixed results for Rochester in pennant.
Midweek pennant division two had a good win against Deniliquin and division one lost to Deniliquin.
In weekend pennant division one and two lost their games and division three and four both won.
Weekend division one were at home to Moama and lost by 16 shots.
Cameron Keenan was in top form as a skipper, he continues to impress by showing his talent.
Ash Vesty, Bruce Major, Peter Holzer and Robert Clayton lost to K Brennan 19-29.
At the time of going to press the division one ladder has not been finalised.
Rochester must win their last two matches to have any chance of playing in finals.
Division two travelled to Mathoura and went down by 22 shots.
Division two is in fourth place on the ladder.
Division three were at home to Deniliquin and are sitting in top spot on the ladder after their 12 shot win.
Division four played at Ky Valley View and won by 12 shots.
Mick Ellis could smell the meal after they picked up five shots on the last end to win the Rochester Hotel meal deal award.
Division four is fifth on the ladder with two games to go.
In midweek pennant, division two was at home to Deniliquin and finished off the season with a three shot win.
Division one travelled to Deniliquin and lost by 38 shots.
The ladies got a drenching not so much from the bowlers, but thunder and lightning. They were off the green three times. Glad it was an away game.
That is the end of midweek pennant for Rochester as the ladies semi finals start on Friday, February 15.
Division two and three are playing at Rochester and Echuca.
Club champion Denise Pappin was defeated by a hot Pat Shram and City of Echuca in the first round of the champion of champions.
Last Tuesday the ladies played the first round of the drawn pairs.
Trish Costello and Carol Cakebread defeated Cheryl Anderson and Yvonne Smolenaars; L Moon and V Gledhill defeated Heather Curnick and Mary Burrow; Jane McCallum and Elaine hall defeated Marg Knight and Heather Wilson; Di Milgate and Jeanette Kneebone defeated Jenny Major and Beryl Elliott.
The final of the ladies 21 up event between Trish Costello and Lorraine Bond will be played this Thursday morning.
Today is presidents day. It is also charity day. Bring your own lunch. There is a meeting to follow lunch.
Mixed fours night competition begins on Monday, March 4 at 7pm.
A list is in the foyer and on the ladies notice board.
Men's club events are coming to a close.
Club pairs saw Greg Watkins and Leigh Milgate get an early break on Kevin McGreevy and Tim Quinlan, who then staged a bit of a comeback but had to lower their colours to Watkins and Milgate.
Ash Vesty and David Keenan defeated Clive Usher and Des Hocking.
Watkins and Milgate will now play Vesty and Keenan in the final.
In 21 up, Dick Feuk is to play Kevin Burrow with the winner to play Hedley Moon in the final.
In 100 up Dick Feuk defeated Hedley Moon; Anton Gusak defeated Allan Benson.
Gusak now plays Feuk in the final.
The draw for the mixed pairs is in the foyer. Please check when your match has to be played by.
The same names keep popping up for wrong bias. Hedley Moon and Bert Smolenaars were the offenders this week. Those two are perennial offenders.
Tonight is our club drawn triples.
Draw to be done at 6pm with starting time 6.30pm.
The Jack Baker fours will be played on Tuesday, February 26. Draw to be held at 6pm. A list is in the foyer.
The Campaspe classic men's fours are on this Sunday, February 17 starting at 9.30am.
If you wish to play put your name on the list in the foyer ASAP.
Friday night tea is $10 this week.
A $2 discount will be given for every meal purchased.
Come along it is a good social evening.
Names must be on the list in the foyer by 6.30pm on Thursday.
Lockington
The women had a good roll up for their weekly social bowls where Denise 'Happy' Gilmore and Phylis MacFarlane (s) were the dominant team.
MacFarlane made it a double by winning the Giddings Co. voucher.
The club thanks Giddings Co. for their generosity.
The round of pennant in the CVBD resulted in a more favorable success story with both divisions in the CVBD weekend pennant competition winning their respective matches against Tongala at home after winning five out of six rinks.
The only loss was the team which possibly played the strongest of the opposition.
The women played the second placed Elmore combination at home and suffered a 56-70 shot loss.
In the weekend pennant, division two defeated Tongala 96-65 with two rinks up.
This morale winning victory has allowed the team to leave the cellar-dweller position on the premiership ladder.
The division four teams scored a sound victory over Tongala with all rinks up and all recording emphatic wins.
Currently the team lies in third position behind Moama and Mathoura.
In an upset result on Saturday, Moama was defeated by Rich River by 20 shots which reduces the points difference on the ladder with only two games remaining.
In the club competitions Ken Main defeated Geoff Shawcross in a round of the 100 up championship.
Ray Hanson proved too consistent for Dave Thomas in the 100 up.
On the local tournament scene several teams played in the popular Elmore Bowling Club Mixed Pairs 2x4x2 event.
The ecstatic winners were the husband and wife pair in Neil and Annie Haines which received tremendous applause.
Russell Shawcross and Leanne McInnes won two games while Tom and Margaret Davis enjoyed the evening.
The club will hold the annual twilight mixed fours on February 19, starting at 5.00pm.
Contact Annie Haines 5486 8220 for details.
The Friday evening meal was well attended with club secretary Neil Haines winning the lucky members draw.
The previous week it was not Margaret Davis that missed the draw, but her husband Tom that collected the jackpot.
Apologies to Margaret.
Colbinabbin
Midweek played at home to Kyabram and found Kyabram too strong on the day.
Barb Cheatley 15 lost to W Crilly 22 and Di Chandler 16 lost to F King 23.
Saturday players travelled to Mooroopna Golf and found conditions tricky winning two rinks but losing on the day.
Mooroopna Golf 71 d Colbinabbin 56.
Ramon Rathjen jumped back into team with a close win 27 to John Firmer 25, Greg Chandler 8 lost to Elsie Gale 27 and Bob McLean 21 won against Robert Brent 19.
This means that there is a slim chance for Colbinabbin to play in finals, but need to win well in the next two matches.
On Tuesday, February 5, Greg and Di Chandler played evening pairs event at Elmore winning two games and losing one game.
On Thursday, February 7, the Colbinabbin men travelled to Elmore and had two wins and two losses in invitation fours tournament.
Sunday, February 10 was Fin Rathjen Invitation Day at Colbinabbin played in pleasant conditions with a full green. Results in next issue.