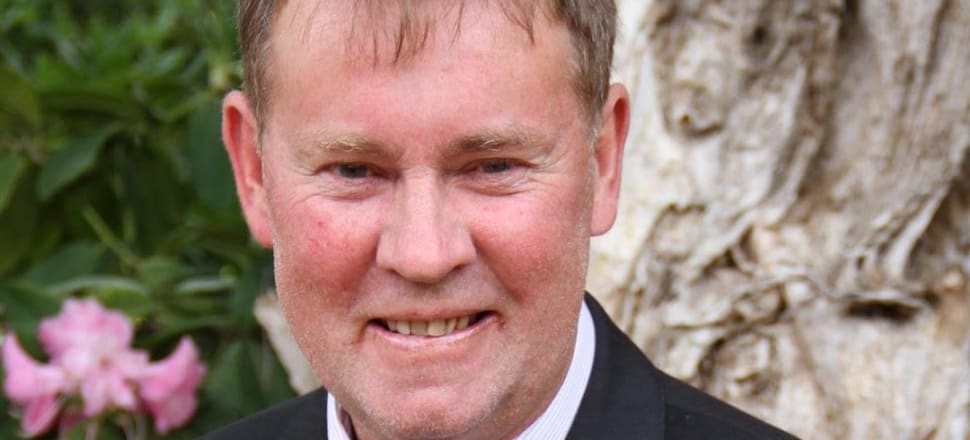 5370537724001
CHAOS reigned and battle lines were drawn at Campaspe Shire Council's meeting on Tuesday night when two votes of no confidence were hurled at the mayor, Adrian Weston.
And the gallery was left in shock when a shortlived coup saw Cr Weston temporarily ejected from his chair after Cr Leigh Wilson moved a motion of dissent.
It was a move the mayor said he had not witnessed in his six-and-a-half years in council.
Council was discussing the divisive port property review and a matter of urgent business on the chief executive employment processes when amendments declaring no confidence in Cr Weston to handle these matters were proposed.
As council unravelled not once but twice, the mayor struggled to rein in the debate, which he claimed was straying into dangerous – even defamatory – waters.
Cr Wilson dropped the first bombshell about the port property precinct.
"Mr Mayor I'd like to move a motion with an additional dot point … that council notes the following. There is no confidence by councillors in mayor Weston to provide adequate governance in matters relating to the port precinct," he said.
Cr Weston refused to accept the proposed motion, claiming it wasn't appropriate and was unrelated to the matter at hand.
"I've sought some advice on that from the governance officer and I'm of the view that the matter is simply not related to the port property review," he said. "Therefore, I won't allow that motion to be put."
Cr Wilson immediately fired back, moving a motion of dissent of chair.
Confusion ensued as Cr Weston left the chair and deputy mayor Vicki Neele was nominated to take his place.
When asked his reasoning for dissent, Cr Wilson said it was because he disagreed with Cr Weston's reasons for refusing to accept his amendment.
"In local law 1 parts 8.22 the reference is, 'An amendment cannot be negative, or substantially contrary, to the motion'," he said. In reply, Cr Weston reiterated his earlier point. "The nexus between a vote of no confidence … in the mayor to provide adequate governance in matters related to the port – in the absence of any material evidence that demonstrates the same – it's simply not there," he said.
Cr Neele moved a motion that Cr Weston's ruling to reject the amendment be upheld.
It was passed 5-4 and Cr Weston returned to his chair.
But the motion revealed a stark division, with Cr John Zobec, Cr Weston, Cr Annie Vickers, Cr Neele and Cr Kristen Munro voting for and Cr Daniel Mackrell, Cr Leanne Pentreath, Cr Wilson and Cr Neil Pankhurst voting against.
The meeting was just minutes from closing when Cr Mackrell's matter of urgent business on streamlining the chief executive employment process saw Cr Pentreath move another shocking amendment.
"There is no confidence to provide adequate governance in the CEO employment process by the mayor," she said.
Cr Weston said he once again struggled to see a nexus between the amendment and the matter at hand.
"We can proceed on the basis that I call for a seconder or I can consider this as to whether or not it should be accepted based on 'are we moving into a space that might be potentially derogatory toward the mayor?'" he said.
After seeking advice from governance, Cr Weston said he had decided to reject the amendment, stating it "could hypothetically be considered to be defamatory".
But tension bubbled below the surface as debate on the matter continued.
"We have had a pattern of behaviour that has failed to achieve consistency going forward," Cr Pentreath said.
"I speak in regard to the issues that have happened over the past 12 months and I understand that there is a fair bit of confidentiality attached to this."
Cr Munro protested Cr Pentreath's comments were "a bit out of line" and the mayor reminded council to be mindful of its comments.
"What has transpired from the beginning of this term until now Cr Pentreath, I'm going to pull you up, can you please keep it relevant to the motion we're debating?" Cr Weston said.
Cr Pentreath said her points were relevant as they referred to "behaviours" which prevented councillors from completing tasks and staying on track.
"Because at this point in time we are unable to continue at the cessation of the CEO's tenure," she said.
"We talk about the recruitment contract and we look at the process of obtaining finances to actually achieve the ability to employ a CEO.
"We haven't gone through the correct protocol to achieve that."
The division emerged again when voting for the matter of urgent business, with councillors supporting it 5-4.
Cr Neele, Cr Zobec, Cr Vickers and Cr Weston voted against and Cr Pentreath, Cr Munro, Cr Pankhurst, Cr Wilson and Cr Mackrell voted for.