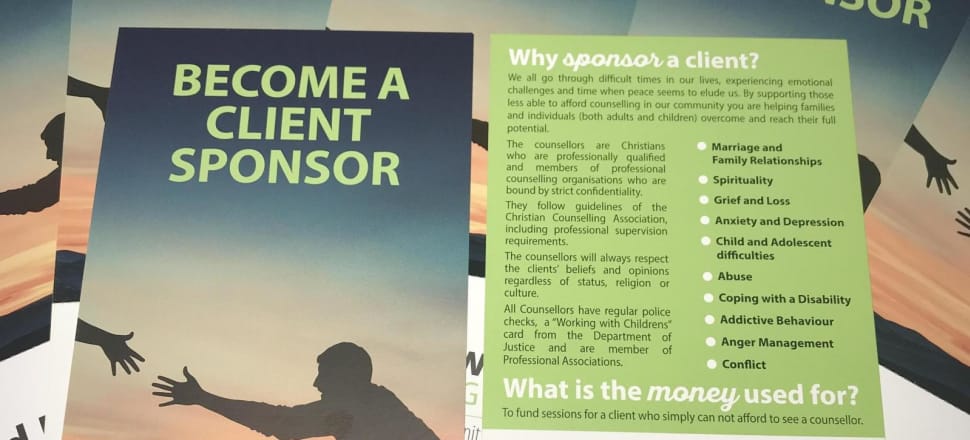 5370537724001
WARNING: Blatant advertising ahead!
I am really passionate about being able to help people who need a bit of assistance getting themselves back on track. As a church, one of the ways we get to do that is to run a counselling centre. Good News Counselling Service exists to provide low cost counselling to people who cannot afford it.
With that kind of ethos, you can imagine that it can be a bit tricky to find the finances to keep on going. One of the ways that this can be addressed is through our Sponsor a Client cards. The basic idea is that someone (just like you!) makes a donation that will support a client to get the counselling services that they require. Pretty simple really...a kind of pay it forward principle.
If you're able to and would like to make a contribution to the mental welfare of someone who would normally miss out on counselling, you can make contact with GNCS through it's website http://goodnewscou.weebly.com
Blessings,
Richard.