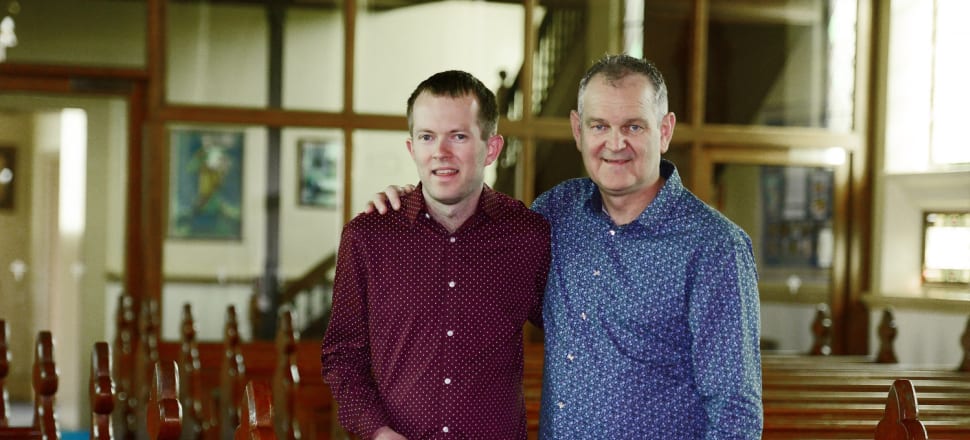 5370537724001
Teaming up for a double act, father and son duo Daryl and Daniel Giles visited Shepparton yesterday to present their personal journey of living with autism.
Daniel was diagnosed with autism at the age of two-and-a-half, where he experienced delays in verbal communication and social interactions.
Now at age of 29 he travels the world with his public speaking company, Speaking Insights, sharing his personal autism journey From Diagnosis to OAM.
''We started presenting together just under two years ago as we wanted to bring together the parent and the living experience — I have been speaking personally since the age of 13,'' Daniel said.
The presentation included special interest to educators, healthcare professionals, those living with autism and their parents, carers and family members living with autism.
''We enjoy getting our message out there — It's great to have the parent's perspective, as Dad can then share what insights he has a parent,'' Daniel said.
Receiving an Order of Australia medal in 2017 for his 'Service to disability and the community', Daniel powered on to work part-time as a clerical support officer for Catholic Education Sandhurst.
''I like sharing from the horse's mouth or the lived experience because we on the autism spectrum know what it's like to be us,'' Daniel said.
Sharing Daniel's journey from special school, to mainstream education and the transition into university, Daryl said he had been blown away by his son's achievements.
''I've seen Daniel through his journey of advocacy since he was 13 and a couple of times I had gone to his presentations where during question times there has been a lot of questions fired at me as well as Daniel,'' Daryl said.
''That planted the seed that there were two voices to be heard,'' Daryl said.
Bringing an insight into the emotional process of coming to terms with his son's diagnosis as well as his perspective on subjects, including strategies surrounding early intervention, Daryl said providing hope for others was the best part.
''I think the conversation has moved away from awareness and most people are now aware that autism exists and are now moving onto understanding and acceptance which I think is really important,'' Daryl said.
The audience participated in a sensory overload demonstration to understand the individual on the autism spectrum.
Daniel said he wanted to give people a clear insight of what it looks like to live on the autism spectrum.
''Autism is not a tragedy, it's a different way of being and we're also hoping that people will go away with a better understanding of us and some strategies to help,'' Daniel said.
''I hope they will go away with a sense of hope, specially for people who may be grieving the diagnosis of their child,'' Daniel said.