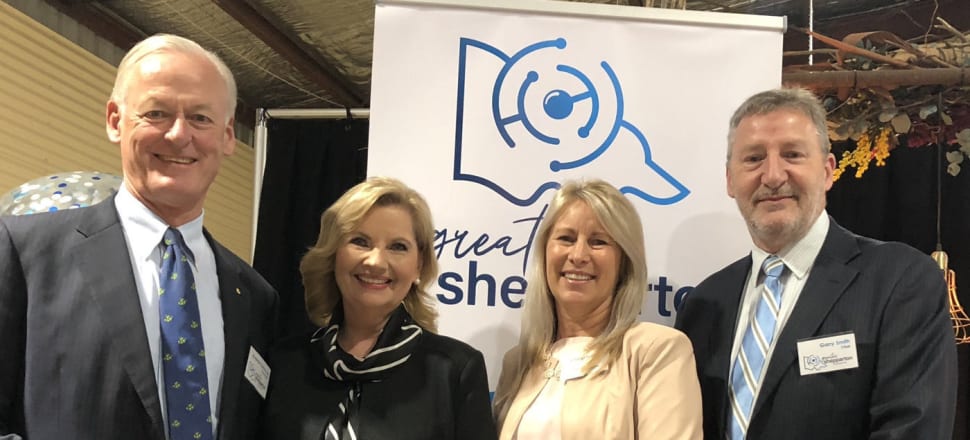 5370537724001
A new Shepparton-based philanthropic body was launched this week with pledges of more than $500000 set to benefit the community.
More than 70 people attended a reception on Thursday night to celebrate the launch of the Greater Shepparton Foundation, which will merge with the well-established Community Fund Goulburn Valley to deliver support for community projects across the region.
The new foundation aims to build on the work of the Fairley Foundation, which has pledged more than $500000 in donations to the new body over five years.
Fairley Foundation chairman Andrew Fairley said the organisation had helped tackle social disadvantage in Shepparton for the past 50 years, but he said there was more to do.
''With our experience in philanthropy, one of the abiding lessons that we have learned is that successful philanthropy requires the creation of leverage on funding that is being provided,'' Mr Fairley said.
''This is something that we have consistently sought to do in Shepparton.''
Mr Fairley urged others to to consider making a gift to the new foundation (GSF).
He said generous donations of $10000 each had already come from Leon Carp and family and Radek Sali and his business Light Warrior.
The Carp family settled in Shepparton from Europe more than 70 years ago.
Mr Fairley said their donation was to acknowledge the importance of Shepparton in accepting and settling immigrants over generations.
He said the Sali name was synonymous with Shepparton in the business and rural landscape.
The appointment of Shepparton businesswoman Cheryl Hammer as the GSF's chief executive was also announced last night.
Inaugural chairman Garry Smith welcomed Ms Hammer's appointment and said foundation members were looking forward to fulfilling its vision of, ''no-one living with disadvantage in Greater Shepparton''.
The GSF is a public benevolent institution with a legal status of DGR 1, which allows people to make tax-deductible donations to a range of activities.