News
Fletcher King happy and healthy after several operations, time in Royal Children's Hospital
By

Tara Whitsed
---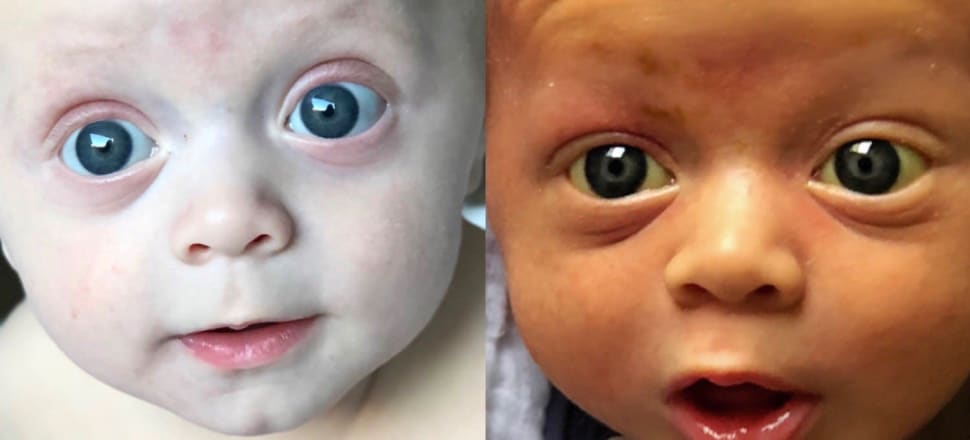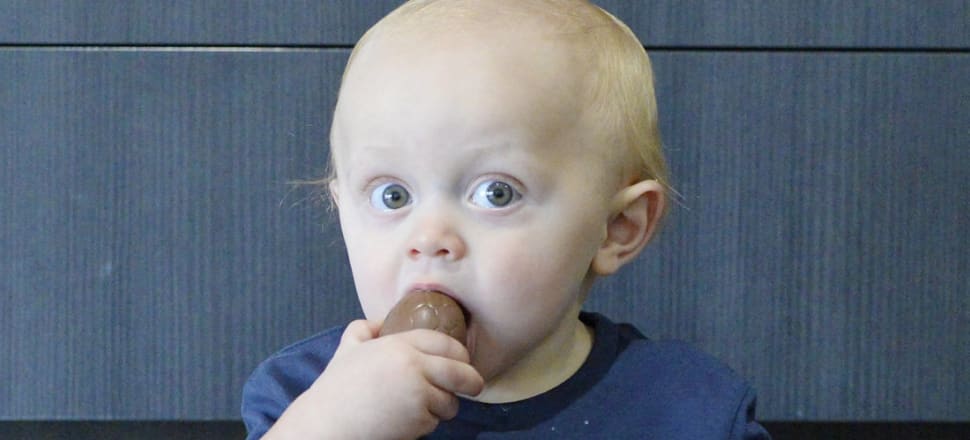 5370537724001
When he was born on Good Friday eve last year, Jaimi King did not know how relevant the next day's Good Friday Appeal would become for her son Fletcher.
The little Shepparton boy celebrated his first birthday last month, but it was a long road for Fletcher, who ventured in and out of the Royal Children's Hospital with several medical conditions.
Mrs King reflected on the birth and said there had been no signs anything was wrong leading up to Fletcher's arrival.
''I'd worked that day right up until I gave birth,'' she said.
Mrs King and her husband Troy welcomed a beautiful baby boy, a brother to older sisters Maddison and Charlie, but the evening after his birth Fletcher began to turn blue.
''He spent the first four days of his life in the Goulburn Valley Health special care unit,'' Mrs King said.
But after showing no signs of improvement, Paediatric Infant Perinatal Emergency Retrieval airlifted Fletcher to the Royal Children's Hospital at midnight on Easter Monday.
''We had to leave him with them and drove down to the hospital,'' she said.
Tests revealed at almost one week old that Fletcher had a fully twisted bowel.
''He underwent emergency surgery at RCH for a 360-degree bowel malrotation and removal of his appendix,'' Mrs King said.
''And after surgery he underwent a blood transfusion and blood product donation due to minor complications from surgery.''
The King family spent the next 10 days with baby Fletcher during his recovery in the children's hospital's neonatal intensive care unit where they took part in its Cocoon program.
''Our family could be involved in caring for Fletcher while he was in intensive care to improve bonding,'' Mrs King said, adding they could even change his sheets and some of his medical equipment.
''The RCH provided our family with support through their thorough care for Fletcher, the RCH midwifery program and emergency accommodation assistance both inside the RCH and at Ronald McDonald House.''
On his 15th day of life, Fletcher was released from the hospital with a check-up planned five days later.
''We returned to Shepparton only to be called the next day for emergency scans and treatment at Goulburn Valley Health and Shepparton Private Hospital due to severe jaundice,'' Mrs King said.
Fletcher had turned yellow and the family soon returned to Melbourne to begin investigation and treatment of possible biliary atresia (blocked liver ducts).
''We spent a further 13 days at RCH undergoing various tests and treatments in the Cockatoo ward,'' Mrs King said.
''Fletcher was tested for 117 conditions, diseases and viruses with no conclusion.''
It was a frightening time for the family, who did not know if they would get to bring their baby boy home.
''It's not how you think you will have a baby,'' Mrs King said.
With no result from the extensive testing, the Kings were released from hospital for a short stay at home while awaiting further results.
But soon Fletcher's digestion changed and Mrs King admitted Fletcher to the emergency department at the Royal Children's Hospital, where he spent another 12 days in the Cockatoo ward.
''He underwent a liver biopsy on May 18 and remained in hospital for a further three days post-biopsy,'' she said.
Fletcher was still without a diagnosis and was eventually given a naturally occurring enzyme used in the treatment of cystic fibrosis.
''We maintained weekly, then fortnightly RCH appointments to monitor his liver and blood results from May to September last year,'' Mrs King said.
Eventually, Fletcher was diagnosed with the rare neonatal cholestasis and idiopathic neonatal hepatitis, which Mrs King said had no known cause or timeframe to return to full health.
Fletcher's symptoms began to improve, but due to long stints in hospital he had developed a misshapen skull that also required treatment.
''Now at one year, his bloods and liver have improved, but he still has another six to 12 months of treatment ahead to confirm whether his liver issue has resolved completely,'' Mrs King said.
She said he had reached all his developmental stages and the family was overjoyed to have a happy, healthy boy.
''It is the best thing that could have happened,'' she said.
Mrs King said she and the family were incredibly grateful for all the medical support received during Fletcher's first year of life and ongoing treatment.
''Our family is grateful for the services of PIPER, RCH, NICU and Cockatoo ward and the Ronald McDonald House for their care and support of Fletcher during his ongoing treatment,'' she said.
Easter time will be different for the King family this year, with Fletcher being able to enjoy chocolate eggs with his family.
But the time of year will always be a reminder of what he went through and the care and support the family received during his treatment.
With Easter and the Good Friday Appeal for the Royal Children's Hospital just around the corner, Mrs King encouraged everyone to donate.
There are several ways to donate: via the website; during the Good Friday Appeal; or by seeking out donation tins at businesses. People can donate to Ronald McDonald House all year at McDonald's outlets.