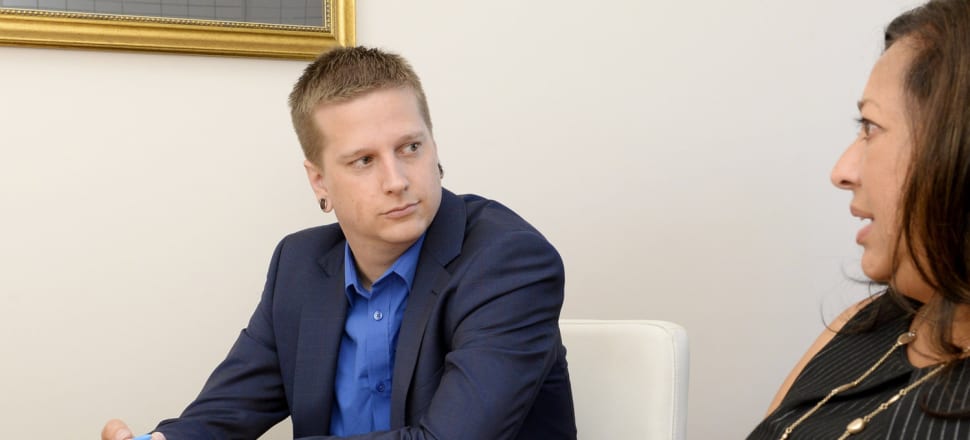 5370537724001
A negative financial flow-on effect will be felt across the region due to recommendations handed down by the banking royal commission, mortgage brokers say.
Aussie Home Loans Shepparton principal Tessa Vaitohi, GV Finance Brokers' Simon Quattrocchi and Brokerhouse director Andrew Westblade met independent candidate for Nicholls Andrew Bock to discuss the unexpected recommendations from the commission.
The recommendations Commissioner Kenneth Hayne handed down last week said trail commissions paid to brokers by banks were ''money for nothing'' and should be banned on new loans.
He also suggested upfront commissions that a bank gave a broker when a loan was started should be stopped and replaced with a fee paid by customers.
This upfront fee model has caused outrage in the broking industry, with many worrying customers would not pay for home loan advice, forcing businesses to close as well as the creation of restricted choices for customers.
Ms Vaitohi, Mr Quattrocchi and Mr Westblade all agreed competition was important for the sector.
''If I could just remind people that broking came to Australia back with Aussie's John Symond when our interest rates were 17 to 18 per cent and they gradually introduced competition and look at our rates now; so do we want to go back to those days?'' Ms Vaitohi said.
''These recommendations affect every single one of us, including the mum and dads who come to us for help.''
Among concerns for the group was the lack of representation for their industry during the hearings.
''The brokers weren't asked to be present at the royal commission nor any of our representatives, so our voices weren't heard through the royal commission process, yet we've been penalised heavily for it,'' Mr Westblade said.
''We were aware there was going to be changes to the industry, but no way in the world did I fear we would come out of this worse than the banks and that's what it appear we have at this stage.''
Mr Quattrocchi said brokers disclosed their commission to customers, but there was usually no cause for concern with the cost taken care of by banks.
He said if this cost was passed onto the consumer, ''things are going to change'', particularly in outgoings such as marketing, stationery and rent, causing negative financial impact on other finances.
''We don't pocket every single dollar that comes through our door,'' he said.
Mr Bock said the flow on effect would be felt across our regional communities.
''It's going to change the real estate market, impact conveyancers, lawyers, real estate agents possibly builders, which is going to have further flow-on effects on our economy, which is already suffering other pressures,'' he said.
''Our economy is finely balanced at the moment and there is a lot to be nervous about and this will yet be another sledgehammer to the wall holding their system back.''
Mr Bock said brokers also provided sponsorship and financial support to sporting clubs, community groups and events.
''Our brokers are working for our community. If this recommendation is realised in its entirety, that's going to be the first to dry up,'' he said.
''It's difficult to specifically see for our region in particular where these recommendations have come from and what justifies it compared with the lack of strong changes being called for in the banking sector which is where the issues are.''
The group agreed that a greater understanding of broker processes was necessary before recommendations were completed.
''I would like to see governments and the royal commission understand the broker industry and then make their assessments,'' Mr Westblade said.
Ms Vaitohi stressed the importance of more knowledge and understanding before any recommendations were acted upon.
''There was a great lack of understanding about the services the brokers provide, how we provide it and how we get paid,'' she said.
''I just think these (recommendations) have been made without a lot of research and knowledge which you're required to have in order to make a proper assessment.
''I think the ramifications reach everybody and it affects everybody.''
Mr Quattrocchi suggested the government was deflecting from its own ''poor performances.''
''The government has allowed the beast to get too big and now they're trying to rein it back in without hurting anybody and that has become a complicated problem for them.''