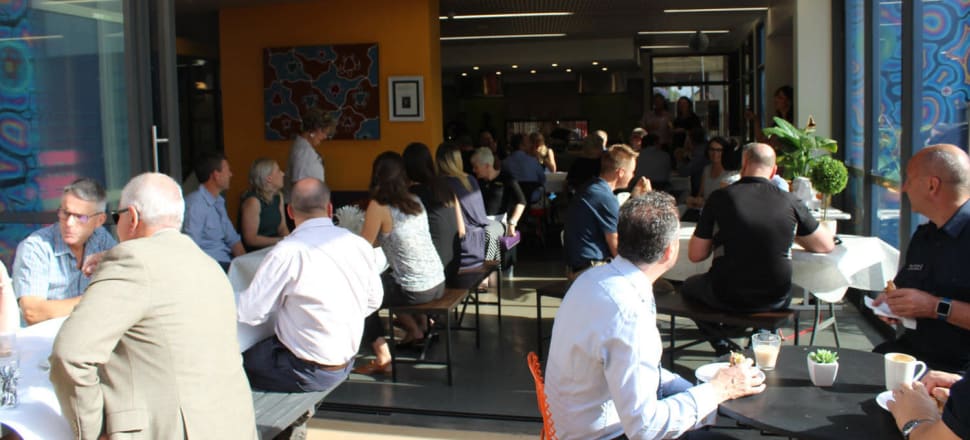 5370537724001
Students at the Education First Youth Foyer had a community breakfast for business partners and guests on Friday morning.
About 50 people attended the annual event, with students testing their culinary skills by cooking breakfast for guests.
Education First Youth Foyer manager Anita McCurdy said the morning was a way for guests to learn more about the foyer and their services while providing students with community connections.
''We focus on linking the young people here to community members and businesses to give them more opportunities and increase their social capital,'' she said.
''The breakfast allows business people to learn more about the foyer so they can spread the word ... it is an easy and simple way for businesses to come in, have a quick meal and speak with students.''
The foyer houses 40 students, aged 16 to 24, in self-contained apartments with each student taking part in a two-year program aimed at providing opportunities to develop career aspirations, gain work experience and build a pathway to sustainable employment.
Two students, Sara Hitchcock and Nicole Mark, spoke at the breakfast, sharing their personal experiences with living at the foyer and then transitioning on to private rental accommodation.
Ms McCurdy said the girls spoke about the key areas of knowledge and resources that the foyer aimed to provide.
''Students have limited support and connections in the community so we promote those connections in education and hope for them to complete Year 12 or any other sort of qualification,'' Ms McCurdy said.
''We support them in housing and living skills when they're here so they can then transition out into private rental and stay out of the public housing market.
''We also concentrate on them getting linked into the employment field so they are financially stable.''