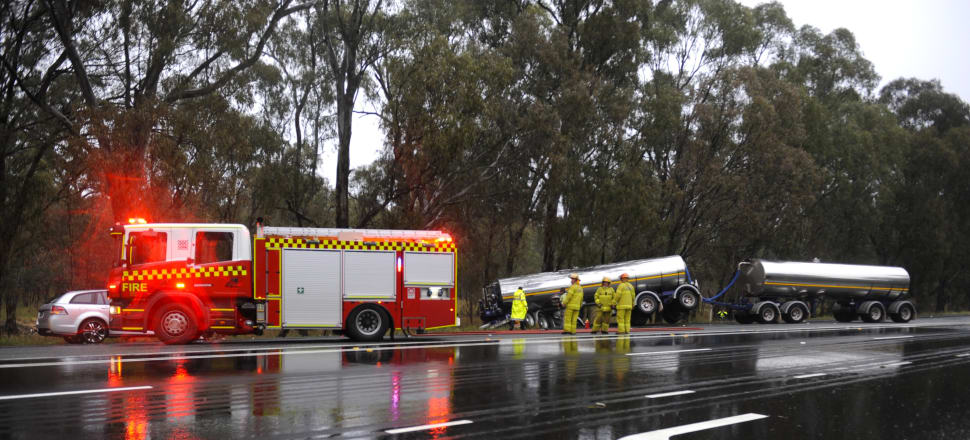 5370537724001
A truck accident on the Shepparton-Mooroopna causeway has caused traffic delays.
Police said about 5.40pm, a truck lost control after braking and veered off the road.
No other vehicles were involved.
No injuries are reported.
Both directions of traffic are impacted but westbound traffic will be more so.
Emergency services are on scene.