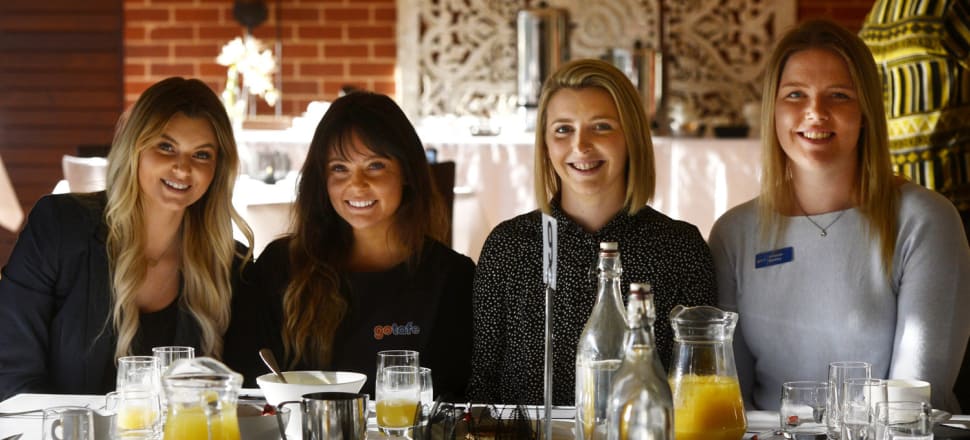 5370537724001
Partnering for success was the key message shared at a Goulburn Ovens Institute of TAFE stakeholder breakfast held in Shepparton yesterday.
Stakeholders from local government, business and industry heard from GOTAFE chief executive officer Travis Heeney about the organisation's vision for the future, strategic plans, new approaches for stakeholder engagement and new opportunities available for the region.
Mr Heeney addressed plans for a renewed commitment to community engagement in the area after acknowledging the challenging times faced by the company during the past 12 months.
''There are issues in our region that we all need to collectively work together to overcome,'' Mr Heeney said.
''To make sure we can meet these workforce demands of tomorrow, training is absolutely vital... we need to make sure we are providing TAFE students with excellent skills to allow them to secure employment.''
With 19000 people expected to be employed in the next 10 years in the Hume region, Mr Heeney said GOTAFE was focusing on upskilling the workforce of the future.
He highlighted the government's Free TAFE for Priority Courses initiative, which aimed to reduce the financial barrier for students wanting to train in courses that led to priority occupations.
GOTAFE will be delivering 48 of these courses, including a Certificate 3 in Tourism, Certificate 3 in Agriculture Dairy Production, Certificate 4 in Mental Health and a Diploma of Nursing, all starting in January.
Alex Rance, from GOTAFE partner The Academy, also spoke at the breakfast and offered insight into the Year 11 and Year 12 school he and business partner Luke Surace opened three years ago.
The Academy is an AFL draft school which provides full-time education and training programs that fit the needs of emerging elite athletes.
The Richmond Football Club player stressed the importance of teaching students real-world skills and keeping them engaged in their schooling by following their unique passions.
''We contextualised the curriculum to what the students were passionate about... the students are passionate about football, the teachers are passionate about football and Luke and I are passionate about football and the environment it can create,'' he said.
''From that we have created an amazing amount of positive engagement, where all the students are connected and engaged, which is usually unheard of.''
GOTAFE Shepparton is hosting an open day this Sunday, October 14, at its Fryers St Campus from 10am to 2pm.