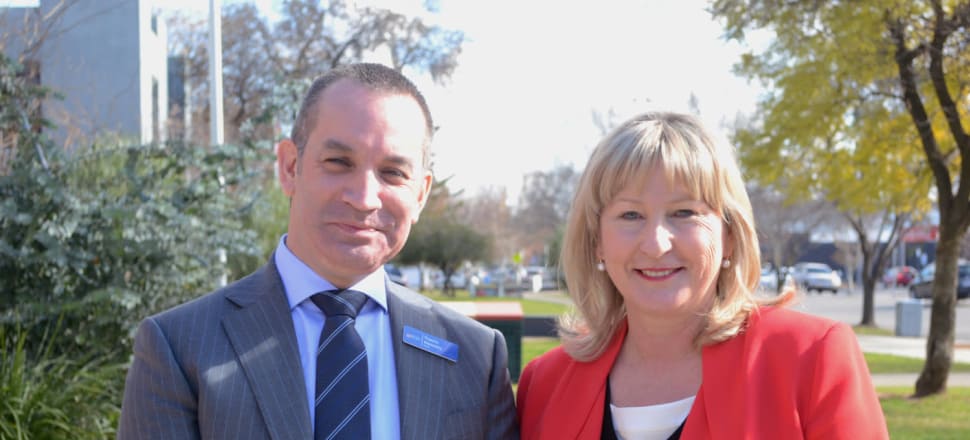 5370537724001
Goulburn Ovens Institute of TAFE has received $7.5million from the Victorian Government towards increased student training and support services across all campuses.
Training and Skills Minister Gayle Tierney visited GOTAFE's Shepparton campus yesterday to make the announcement and learn more about the ways in which the funding will be spent by the institution.
More than $4million will be used to support the delivery of 12 courses, specifically selected based on community needs.
These courses will focus on growth areas, such as agriculture, industry expansion and innovation, community services and NDIS readiness.
''GOTAFE is well placed to provide the high-quality training these investments will deliver for job seekers and industry in the area,'' Ms Tierney said.
''Today's announcement means that GOTAFE will be the go-to destination for high-quality training in northern Victoria.''
Funded through the Regional Specialist Training Fund, the $4million will be used to boost skills through more on-site training opportunities, including equipment, and provide fee subsidies across selected courses.
A number of these courses will also support indigenous Australians to access apprenticeships, traineeships and training through GOTAFE's partnership with the Indigenous National Technology and Telecom Network to provide pathways into telecommunications work.
Ms Tierney said GOTAFE's Certificate IV in Information Technology ''will help Australia's first Aboriginal-owned and operated telecommunications company build a skilled workforce''.
Indigenous National Technology and Telecom Network expects to create 120 new jobs during the next 12 months with 44 in the Hume region available to well-trained indigenous Australians.
Ms Tierney also announced more than $3million in TAFE Community Service funding to be utilised for student support within their courses and for skills and job centres in Shepparton, Wangaratta, Benalla and Seymour.
The extra funding is part of the government's $48.8million investment across the state and will be used by GOTAFE to boost literacy and numeracy skills and counselling services.
GOTAFE chief executive officer Travis Heeney said the TAFE community service funding was a ''fantastic initiative by the state government''.
''The funds from the community services fund are absolutely vital in ensuring our students can continue to engage with education,'' Mr Heeney said.
''The funds being created mean students will be a lot more aware of how their clients feel and that means they can complete the educative process and understand and empathise with the emotional aspect to the clients' circumstances as opposed to just the physical.''
Ms Tierney continued to stress the importance of quality education in regional areas.
''People simply should not have to travel to Melbourne to learn the skills that they need,'' she said.
''If the work is here in Shepparton, then the training should be here in Shepparton, too.''
The minister also highlighted a shift in education priorities for the Victorian Government, after an additional $664million was announced to strengthen TAFE in this year's Victorian Budget 2018/19.
''We are putting TAFE at the centre of the training system,'' she said.
''We want TAFE to be the engine.''
Ms Tierney said the funding ''has taken a major financial obstacle out of the way for many''.
''It gives people a vision that they can seriously think about coming through the door of this TAFE and other GOTAFE campus doors to actually be involved in a course they have only thought of or dreamed of.
''These are courses that will lead to real jobs.''
COURSES TO GET FUNDING
●Certificate IV in Agribusiness
●Certificate III in Barbering
●Certificate II in Community Services
●Certificate IV in Disability
●Certificate II in Electrotechnology (Career Start)
●Certificate II in Engineering
●Certificate III in Health Administration
●Certificate III in Horticulture
●Certificate III in Individual Support
●Certificate IV in Information Technology Networking
●Certificate IV in Leisure and Health
●Diploma of Community Services