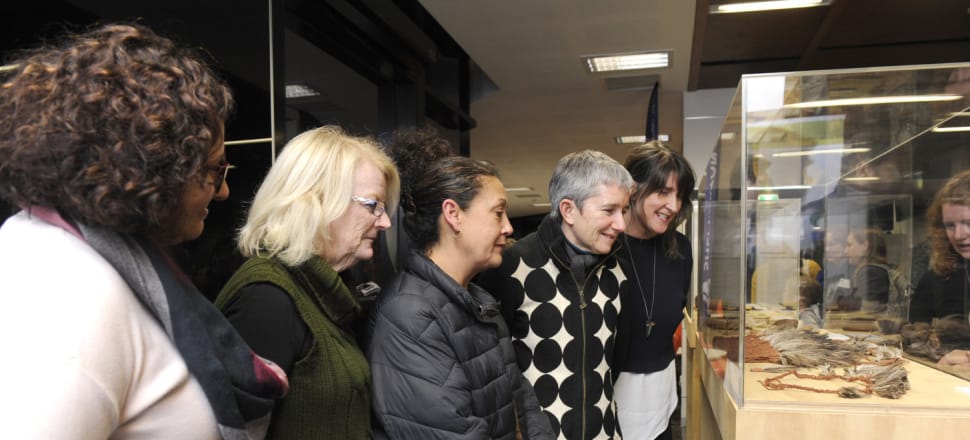 5370537724001
As part of NAIDOC Week, La Trobe University is hosting the Her Place: Honouring Indigenous Women in spirit of Because of her, we can exhibition.
The exhibition of digital stories and display of artefacts honours the work and lives of three indigenous women — Aunty Fay Carter, Alma Thorpe and Paola Balla.
Her Place Women's Museum Australia general manager Penelope Lee said the exhibition came about after an invitation from the Greater Shepparton Women's Charter Alliance Advisory Committee and La Trobe University.
''They had seen another regional show that we had done last year and were very interested in Her Place doing an exhibition that aligned with NAIDOC Week and we could showcase three of the indigenous women that we have already showcased in other exhibitions,'' Ms Lee said.
She said Aunty Fay was well known in the Shepparton indigenous community, while Ms Thorpe and Ms Balla came from other regions.
''There has been a lack of visibility around the remarkable women that we have in our community,'' Ms Lee said.
''We do a number of pop-up exhibitions in regional spaces and in community settings and really it's to try and draw the community in so we can celebrate these women, then we take their stories to other areas and equally we can continue raising visibility.''
The exhibition is on display at La Trobe University Shepparton campus until the end of the week.
For information about Her Place Women's Museum Australia, visit herplacemuseum.com