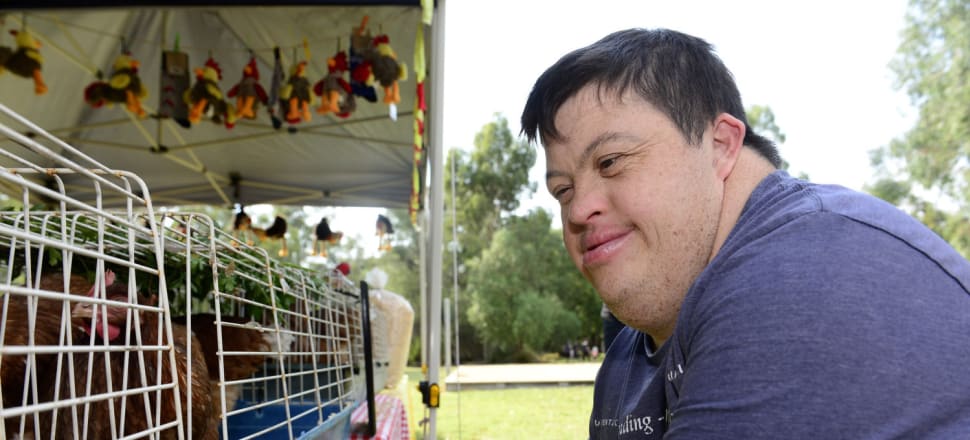 5370537724001
It was all things feathered at SPC KidsTown in Mooroopna on Sunday for the Backyard Chicken Basics Workshop.
The workshop included an information session from Good Lookin Googees from Dookie covering the benefits of keeping chickens, breeds, housing, feed and water requirements and council regulations.
Greater Shepparton City Council economic development project officer Sarah Hardwick said the workshop was a first for the Sustainability Working Group.
''As a group within council that work toward sustainability, we have created a series of workshops — sustainability workshops — and the Backyard Chicken Basics Workshop is the first of these,'' Ms Hardwick said.
She said owning chickens could be a great way to start a sustainable lifestyle practice.
''Quite often there are many benefits to having chickens in the backyard — not only for your soil, for the veggie garden, for the eggs and also the health benefit of having an interactive pet that's not as demanding as a cat or dog,'' Ms Hardwick said.
Jo Nelson from Good Lookin Googees was on hand to answer all questions about the featured birds.
Ms Hardwick said plans were in motion for a second workshop.
''At the moment we are working with Cactus Country about a Water Sustainability in the Backyard workshop,'' she said.
''Cacti are very resilient and hardy plants, so currently we're in a 100-year drought so having cacti in the garden that you don't have to water are sometimes more beneficial than standard plants that require a lot of water.''