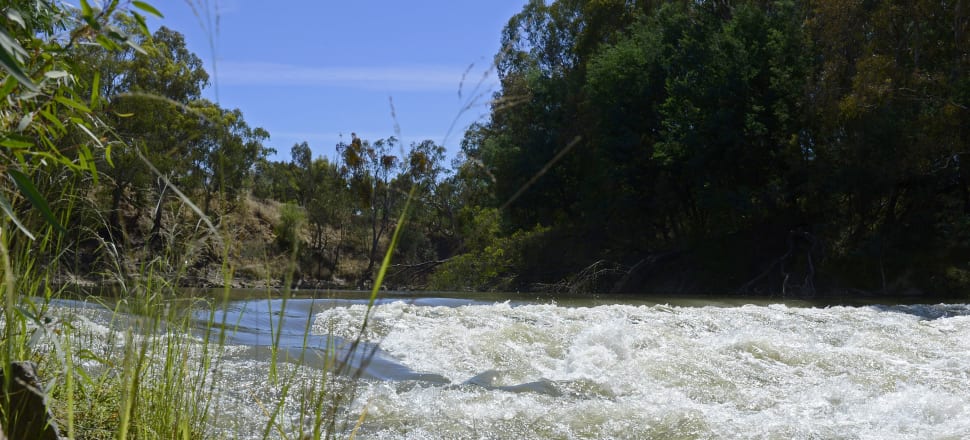 5370537724001
If you are not out fishing in the region at present, you are missing out on one of the best seasons we have experienced for quite some time.
Just about all the waterways are worth a try.
In the Goulburn River from Seymour to the Murray River, try fishing the snags with bait of lures.
Most fish will be under-sized but there is sure to be a keeper among your catch.
The lake at Mulwala is another spot to head for if you fancy pitting your skills against some real giants of the water — as did last week's featured angler Phil Squires.
Cod are biting on surface lures in the Broken River, so look for a deep hole and cast towards the snags.
All along the Murray where fishing is permitted, reports of anglers bagging some nice fish keep coming in.
One angler managed to hook up to a large trout cod near Nathalia, but these are a protected species and must be returned to the water unharmed.
If you fancy a feed of redfin, Waranga Basin is still worth a try, although there could be plenty of small fish biting before you catch a bigger-sized redfin.
Try the water near the island or opposite the Kite Flyers caravan park, bounce a lure along the bottom or drift using shrimp or yabbies as bait.
At Lake Eildon, reports of big cod taking deep-diving large-sized lures continue to reach me, as well as trout and redfin.
The reddies are among the trees in about 5m of water, and the trout are being caught in the river arms as well as in front of the wall.
I would also recommend a trip to Dartmouth.
Although the fishing has slowed due to the warmer weather, if you use a weight or down-rigger to get to the cooler water you will come back with some nice rainbow or brown trout.
Fishing a bait from the bank might also attract a Macquarie perch; the minimum size is 35cm and a bag limit of just one fish applies to Macquarie perch.
Wading the upper Goulburn, Ovens and Mitta rivers is resulting in good numbers of trout being caught by anglers using bait such as crickets or grasshoppers as well as hard-body and bladed lures.
Cast upstream as you wade, look for deep holes, shaded banks and overhanging trees etc.
Down south
Saltwater anglers are having a good time with King George whiting on the bite around the grass beds in Western Port and Port Phillip.
Mick from Tatura is on the water off Rye at the moment; hope he does okay.
Rod Lawn and Peter Smallwood have taken some time off from chasing kingfish around the rip to bag some whiting.
They are fishing around the mouth of Swan Bay as well as the White Lady Marker.
Small pieces of squid are the best bait although other anglers use mussels, pipi or a cocktail of pipi and squid, but the secret is to keep your bait fresh.
Rod from Adamas Fishing Charters has been catching salmon, whiting, flathead and the occasional kingfish as well as pinky snapper and flathead.
The best spots have been off Ocean Grove and the Barwon River as well as both sides of the heads.
Peter said heading up the bay to Mornington resulted in some larger snapper and squid from around the close-in grass beds. He used these as fresh bait.
Further south at Flinders Island, James Luddington was still catching big flathead and gummy shark around the islands near Lady Baron.
There were albacore and trumpeter being caught off the shelf, following an hour-long boat trip to get there.
Up north
At Eden, the hunt for marlin is still on, according to John Liddell who said a trip to the shelf was needed to find these big game fish.
But if all you wanted was a feed, he said plenty of table fish were to be had by fishing the inshore reefs.
Graham Cowley at Narooma said his charter skipper son, Nicholas, was still bagging and tagging marlin off Montague Island as well as some bigger sized kingfish, and plenty of big flathead were also on the chew along the sandy bottom inshore.
Graham said when it was too rough to go offshore, it was best to get the light gear out and fish the inshore lakes for bream and flathead.
He said some good fish were being caught around the oyster leases, keeping anglers busy in his neck of the woods.