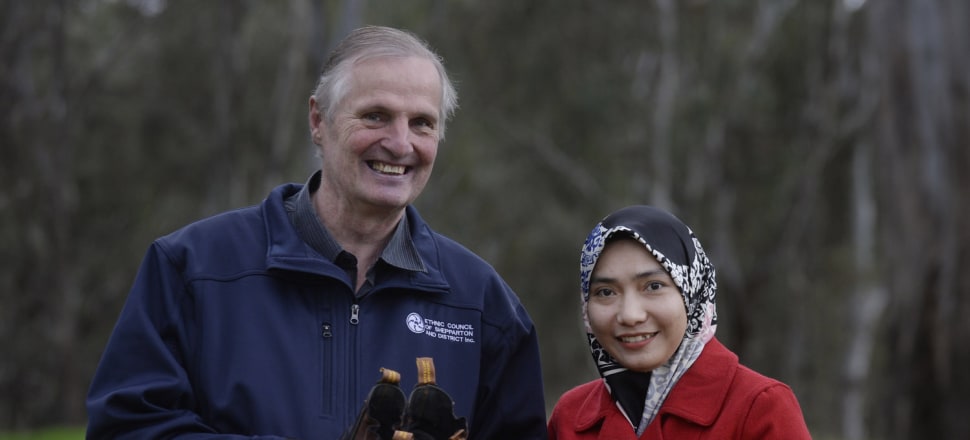 5370537724001
Orchard and farm workers from the Malaysian community in the Shepparton area are extremely thankful to a Tatura manufacturing business which has donated second-hand work boots to be distributed among them.
Ethnic Council of Shepparton and District project officer Andrew Murley said the council was privileged to connect the Tatura manufacturer with the Malaysian community.
He said many Malaysians worked on district farms and orchards, but many did not own solid work boots.
Mr Murley said the council was aware of the community's needs and was pleased to see people receive the donated boots.
He said most of the boots had only been worn once or twice and were in good condition.
Siti Fatimah Baharudin, who works on a Kialla orchard, was among those who received a pair of donated boots.
''It means a lot to have the boots donated because some of us actually don't have the money to buy our own and it's for our safety,'' she said.
Mr Murley said the donation would be ongoing and each time the Tatura manufacturers had more boots they would donate them to the Malaysian community.