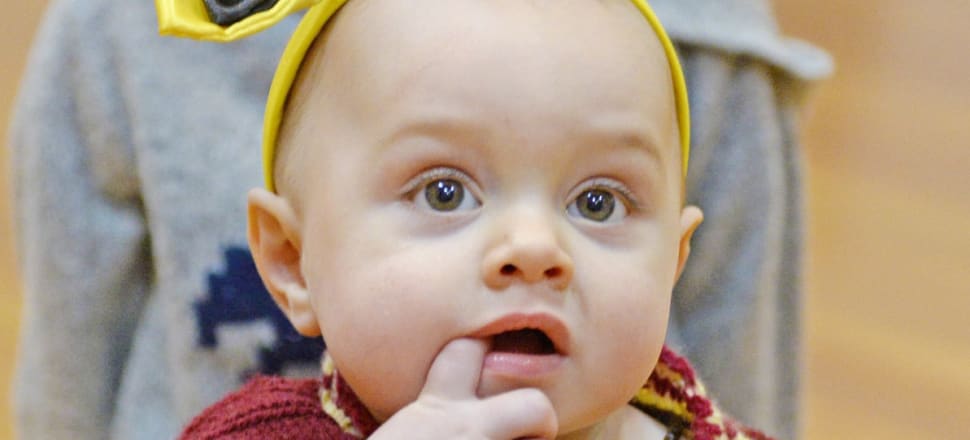 5370537724001
Yellow was the stand-out colour yesterday at the Wiggle Fun Tour at the Riverlinks Eastbank Centre.
The brand-new show saw Emma, Lachy, Anthony and Simon stop over in Shepparton with all their friends; Captain Feathersword, Dorothy the Dinosaur, Wags the Dog, Henry the Octopus and brand new Wiggly friend Shirley Shawn the Unicorn.
Four-year-old Connor French from Cobram was surprised when his mother drove him to Shepparton for his cousin Matilda Schnorrenberg's third birthday party at the concert.
Connor said his favourite Wiggle was Lachy and his favourite song was Hot Potato.
Wiggle tour manager Luke Field said Shepparton was one of the loudest audiences on the tour.
''We love coming out this way, it's a great town and we don't get to come out to regional areas that often — it's a lovely part of the world,'' Mr Field said.
He said although Emma was a clear favourite at most concerts, Lachy, Simon and Anthony were never forgotten.
''The audience is usually 90 per cent yellow, and that's not just the girls, it's boys, too. We see boys with headbands and bow ties, but Lachy is pretty popular, too, and I'm certain there are Simon and Anthony fans around but their costumes must be in the wash basket today,'' Mr Field said.
Creator of The Wiggles and Blue Wiggle Anthony said he couldn't wait for fans to experience the Wiggle Fun Tour.
''The show will highlight different styles of dance that go with different styles of music. Children will see and hear drums, keyboard, banjo, guitars, bagpipes and singing. This will be our most fun show yet,'' he said.