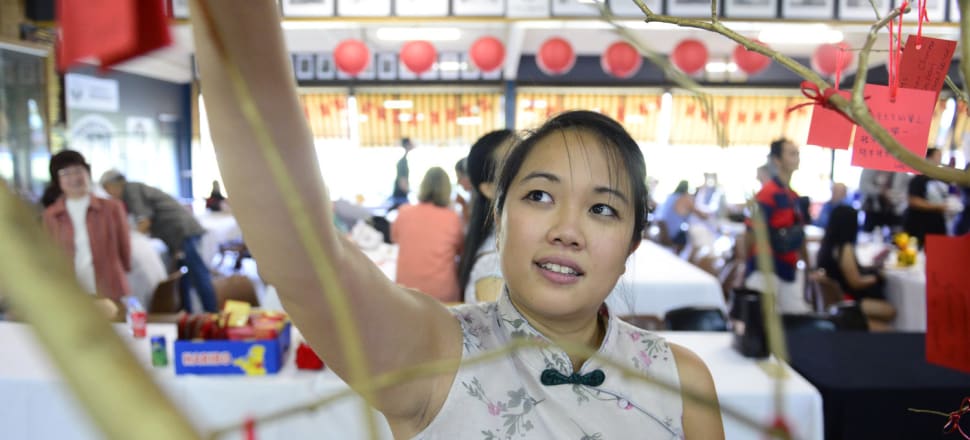 5370537724001
Greater Shepparton residents experienced the authentic taste of Chinese food, vibrant culture and traditional performances at Chinese New Year celebrations yesterday.
Supported by the Victorian Multicultural Commission and Greater Shepparton City Council, Goulburn Valley Chinese Association hosted the festival to mark one of the biggest events on the Chinese calender.
GV Chinese Association president Evie Teo said it was the first time the group had organised a large community event in Shepparton.
''The last few years we were doing a buffet dinner, whereas this year we have got performers from local businesses and also from Bendigo to provide entertainment,'' Ms Teo said.
According to legend, Chinese New Year started with a fight against the mythical beast called the ''Year'', which looked like an ox with the head of a lion and believed to inhabit the sea.
On New Year's Eve, the Year would come out to harm animals, people and their properties.
''It is known that 'Year' is afraid of red colours and load noises, so this is where the lion dance, the dragon dance and the gong is to today recreate the history,'' Ms Teo said.
More than 400 people attended the celebration at Sir Ian McLennan Centre in Mooroopna.
''I'm really grateful for how this event has turned out and for the people that have come and joined in,'' Ms Teo said.
A Chinese New Year Golden Tree was placed at the event to collect suggestions for possible future year celebrations.