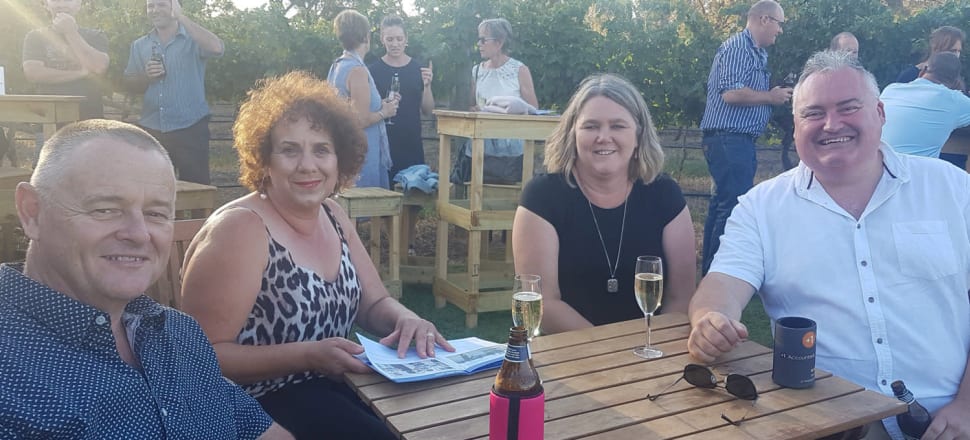 5370537724001
A packed program of events for this year's Shepparton Festival was launched in Murchison on Friday night.
More than 200 people gathered at Murchison's Longleat Wines on Friday evening for the launch of the program, which lists art shows, dance and music performances, workshops and films over two weeks from March 15 to 31.
The crowd also enjoyed a starlight showing of comedian Damian Callinan's film The Merger centred on a struggling footy team from ''Bodgy Creek''.
Shepparton Festival chairwoman Fiona Smolenaars said this year's 23rd annual festival was themed ''Story Bowl'' and aimed to capture and tell stories from the past and present and also perhaps forecast what the future of Greater Shepparton might look like.
''Over the years we have built strong partnerships across the region, which reflect the diversity and and talent we have here,'' Ms Smolenaars said.
She thanked Amanda McCulloch for her tenure as media contact and general manager of the festival and welcomed Louise Tremper as her replacement.
Ms Smolenaars also presented the John Head Lifetime Achievement Award to News journalist John Lewis for his 23-year support of the festival.
This year's festival program features some popular regular items, such as the Albanian Harvest Festival on Sunday, March 24, Gin on The Lawn, which closes the festival on March 31, and the Converge on the Goulburn at Victoria Park Lake that for the first time launches the festival on Saturday, March 16.
The program also contains new items such as A Twist in the Tale — storytelling from the first Australians to our newest arrivals — and Eat Your Words, three story-writing workshops led by La Trobe University scholars.
The full program can be found at www.sheppartonfestival.org.au/guide
The 40-page program guide is also available at various outlets across Shepparton, including Riverlinks Eastbank.