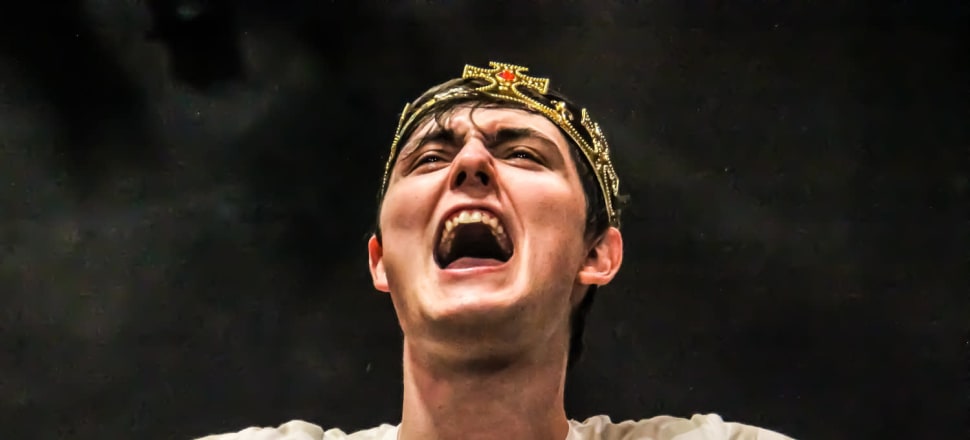 5370537724001
Shakespearean characters will come to life in a central Shepparton industrial area tomorrow night as Shepparton Theatre Arts Group premieres an original selection from the great bard's plays.
In The Bakehouse Bard: A Midsummer Night's Mashup, the entire STAG site at Wheeler St will be used for outdoor performances, while the Bakehouse Black Box theatre space will be transformed into a ''Globe'' theatre experience.
Director Gemma Marchant said an ensemble of eight actors would perform a selection of Shakespeare's most beloved monologues and duologues, from tragedies and comedies, including Romeo and Juliet, A Midsummer Night's Dream and King Lear.
The production includes roving outdoor performances culminating in a ''theatre in the round'' experience inside the Black Box Theatre.
Led by MC John Head as Puck, the cast includes Brandon Armstrong, David Chew, Fiona Kennan, Sebastian Mathieson, Dale Roberts, Laura Varapodio and Jayden Yosh, Rachel Connell-Short, Rae Wood and Meaghan Thompson.
Ms Marchant said the company aimed to make Shakespeare accessible to the wider community not by serving up a full-length play, but by giving patrons bite-size pieces to whet the appetite.
Bakehouse Bard premieres with a sell-out show tomorrow at 7.30pm. Tickets are still available for the remaining three shows on Saturday and Sunday and four more shows from Thursday, February 7, to Saturday, February 9. All tickets cost $30, with drinks available at bar prices. To book, go to www.eventbrite.com.au