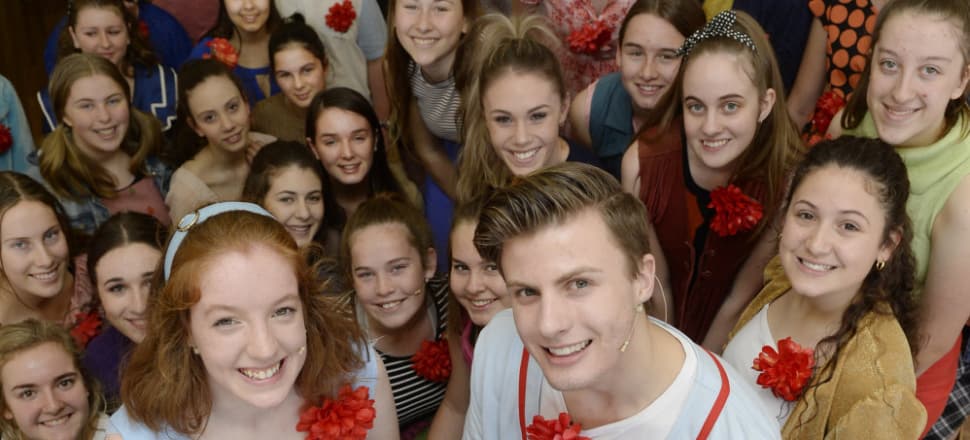 5370537724001
Community and youth theatre in Shepparton has been well recognised with eight nominations for next month's Music Theatre Guild of Victoria Awards.
Shepparton Theatre Arts Group received five nominations and three commendations for its productions of Wicked and Dookie the Musical, while Notre Dame College received three nominations for its production of Godspell.
The state level awards recognise amateur theatre companies in Victoria with a number of categories awarded in a junior and open section.
Nominations are awarded in each of the categories along with commendations, which acknowledge excellent standards of performance.
STAG producer Gemma Marchant said the theatre company had a long history of membership with the guild.
''We have had nominations over the last couple of years, but definitely not every year; this is probably the most nominations we have had in a significant amount of time,'' she said.
''To get nominations for both shows we did this year is absolutely fantastic.''
STAG performed Wicked in September, which transported audience members to the land of Oz, long before Dorothy strolled in.
The show shared the untold story of an unlikely friendship between two girls, Glinda and Elphaba, who first met as sorcery students at Shiz University.
Jessica Parris and Drew Walker were nominated for their performances as Glinda and Elphaba, which Ms Marchant said proved the level of talent both brought to their roles.
''Both Drew and Jess have been nominated for leading female performance which means their level of acting, singing and expression would have been at a high quality to match any level of actor in Melbourne,'' she said.
''Casey Fogarty and Wade Gregory were also recognised for their set design and they'll be up against set designers who do it professionally.
''It's a real nod to the fact that Shepparton has an extremely high level of talent and skill, and just because we're in the country doesn't mean we're not at that same level that people in Melbourne might be.''
Ms Parris said this was the first time she had been nominated for the award and was pleased to be able to get STAG recognised at a state level.
''I wasn't expecting it at all, it's such an honour to be recognised,'' she said.
''Coming from a small town like Shepparton, it's so amazing to get our name out there. Not just mine, but STAG's and the whole community; we all work so hard, so it's amazing to be recognised for that.''
STAG was also recognised for its original production, Dookie the Musical, which told the story of soldiers from the town who served in World War I and were listed on the Honour Roll.
The sold out show was fittingly opened on Anzac Day and director Ms Fogarty said it was well received.
Along with her nomination with STAG, Ms Fogarty received a nomination for her direction of Notre Dame College's production Godspell.
Sharing the story of Jesus Christ, Godspell follows a small group of people who help Jesus tell different parables by using a wide variety of games, storytelling techniques and a hefty dose of comic timing.
The school received three nominations for the performance, which Ms Fogarty said was a true testament to the work produced by the students.
''We were also invited to perform at the awards night along with STAG which is a real reflection on the quality of the production,'' she said.
''These nominations remind the students that they're just as good as the Melbourne schools and youth theatre companies; at times they might feel like they're just from Shepparton but what we produce is just as good and this is a nice reminder.''
The Music Theatre Guild of Victoria Awards are on Saturday, December 8 at Bunjil Place, Narre Warren.