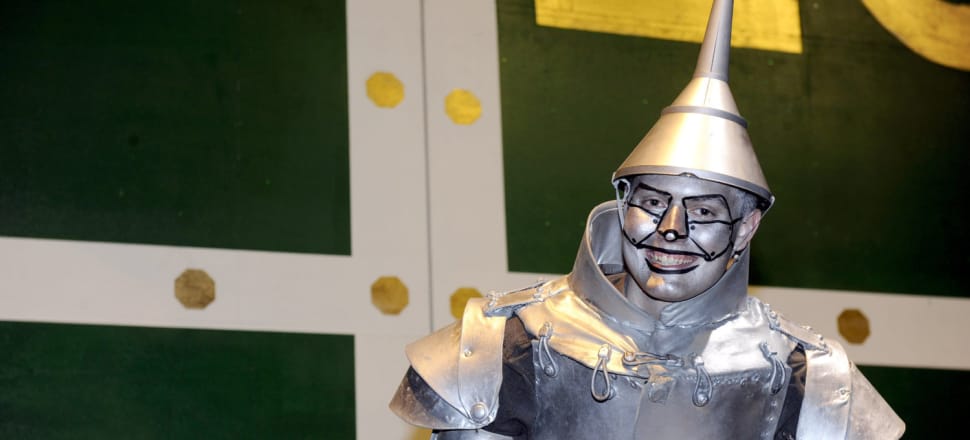 5370537724001
As it follows the yellow brick road, Initial Stages Theatre Company celebrates its 15th anniversary season with a production of The Wizard of Oz.
After casting the the show in May, the company has been working hard, putting props together, organising costumes and rehearsing since July.
Director Helen Janke said it took about 100 hours to put on a show of this size.
''The costumes are from Melbourne, the set was designed and built locally, the props are from Opera Australia and The Prop Store in Melbourne and we've got a full live orchestrator from Shepparton and the surrounding district,'' Ms Janke said.
The Wizard of Oz features unforgettable songs such as Ding Dong, The Witch Is Dead, If I Only Had a Brain and Somewhere Over The Rainbow and will be brought to the stage by a team of more than 80 people.
''It's normally just the seniors who have their production, but this year we have actually added the juniors in because we needed munchkins — so this year we've combined them all,'' Ms Janke said.
She said the show had been on her radar to do for a while because ''it's a great family show, well known, well loved.''
''It's a classic family favourite and STAG were doing Wicked and that's the 'before' story and we're the 'after' story — so we thought we'd team up with STAG.''
Ms Janke said this year would be a little bit bittersweet as the company said goodbye to Sebastian Mathieson, who has been involved with Initial Stages Theatre Company for about 12 years.
''Our Tin Man has been in the company since he was seven and he is now 19, so this is his last show,'' she said.
''He's done every summer workshop, every show, for 12 years and we just don't know what it's going to be like without him,'' she said.
The Wizard of Oz will premiere tomorrow, October 12, at 7.30pm at Riverlinks WestSide, Echuca Rd, Mooroopna followed by performances on Saturday and Sunday.
For more information phone Riverlinks Box Office on 58329511.