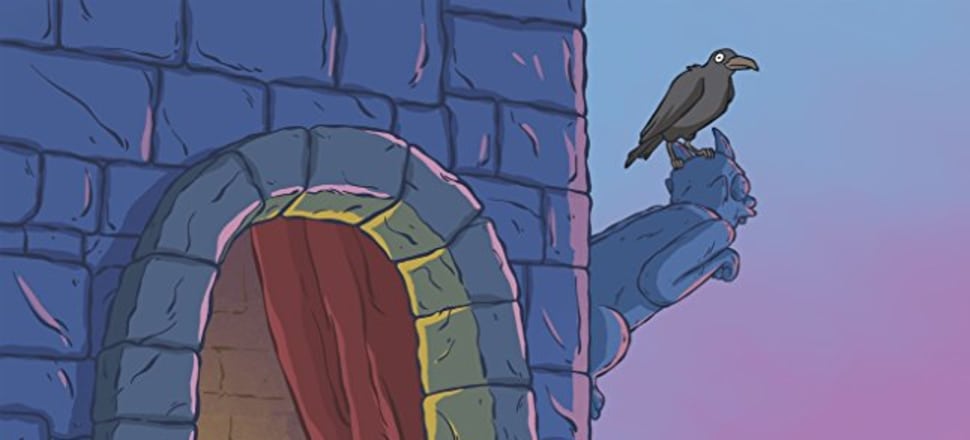 5370537724001
2/5 Stars
Based in the fantasy kingdom of Dreamland, Disenchatment follows the life of Princess Bean, a disengaged, disobedient and disruptive royal navigating her responsibilities with the help of a naive elf name Elfo and a demon named Luci.
We first meet Bean and Elfo at turning points in their lives.
In order to help her struggling kingdom, Bean is being forced into marriage, however a life of drinking and gambling keep distracting her from the task at hand.
Her friend Elfo is also struggling with the status quo, rebelling against the leaders of Elfwood and leaving the hidden village for an adventure.
The two become unlikely friends when Elfo stumbles across the castle during Bean's wedding.
At this point she has also met Luci, a wedding gift given by an unknown (at this point) character with questionable intentions.
The trio ends up on a number of misadventures, most notably a quest to help King Zog find the elixir of life.
The series continues to follow their quest, filled with ogres, sprites, harpies, imps, trolls, walruses and lots of human fools.
As the correct process for creating the elixir is returned to Dreamland, the potion is made and we learn the true intentions of the King: to revive Bean's mother, his true love Queen Dagmar.
The revival of Bean's biological mother brings happiness to most, excluding King Zog's second and current wife Queen Oona who appears to be visibly frustrated with the new circumstances.
The series continues to analyse the struggle of power between several parties before an abrupt ending that leaves the viewer anticipating part two.
Disenchantment Part 1 has 10 episodes which aired on Netflix on August 17.
Although a further 10 episodes have been confirmed, there have been no clues shared regarding these.
The series is created by animation royalty Matt Groening, known for The Simpsons and Futurama.
Disenchantment is Groening's first venture into the new world of online streaming platforms.
Although the show has received mixed reviews, I found the series to be an easy watch, perfect for a weekend binge.
Although there are noticeable similarities between Disenchantment and other Groening productions, including adult humour and a high number of misfortunes for the main characters, I feel this series follows more of a storyline, potentially as a way to be more in keeping with the new online platform.
Although I believe it does not live up to the hype, it's still worth an add to your Netflix lists for the future.