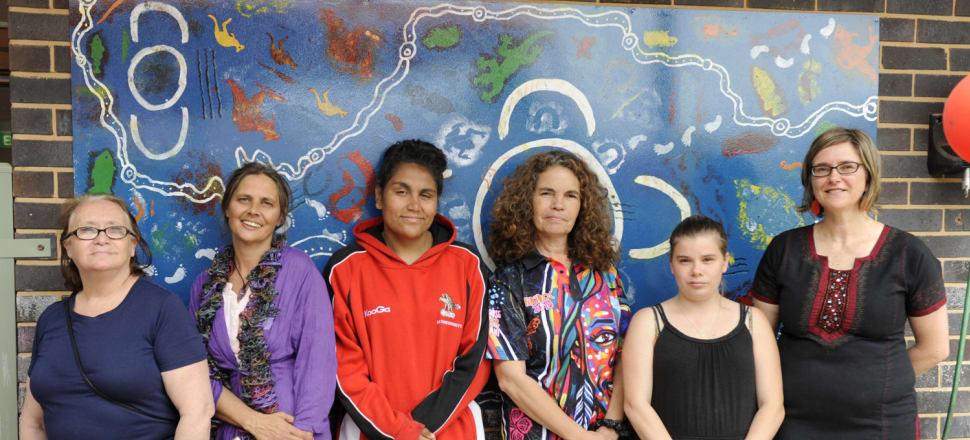 5370537724001
Indigenous art has brightened the children's play area at Mooroopna's Alexandra Street Kindergarten.
A small gathering at the kindergarten on Tuesday celebrated a new mural, created by the children with the help of Shepparton Goulburn Ovens Institute of TAFE students Victoria Webbe, Anna Williams, Delrae Lui and Celine Jukes.
Kindergarten educator Toni Phillingham said the mural had been years in the pipeline.
''Today we're celebrating our mural that we've been planning for over two years,'' she said.
Initially Ms Phillingham was unsure of how to go about the project, but it was Koori support officer Lorraine Grace, who often visited the kindergarten, who was able to put her in contact with the institute's cultural arts co-ordinator Robyn Thompson.
After much planning and preparation, the institute students joined the children at the kindergarten to guide them in the two-day project.
GOTAFE teacher Eva Ponting said the children were ecstatic to be a part of creating the mural.
''For the kids to actually do the art is very special for them,'' she said.
''It was just beautiful to do the artwork with the children and give them an understanding of the culture through art and having fun while we were doing it.''
Ms Ponting said included in the piece were various animals, indigenous symbols and plenty of colour.
Ms Grace was delighted to attend the gathering to celebrate the completed work being up on display.
''It was great to be a part of seeing it all happen and being able to see it up on the wall today — it looks great,'' she said.