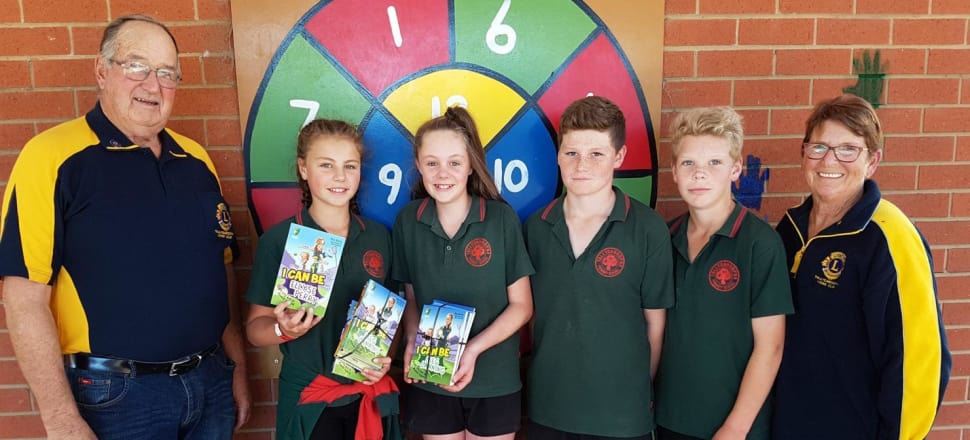 5370537724001
Zeerust and Tallygaroopna primary schools students will benefit from some new reading books donated by the Tallygaroopna Lions Club.
Each school received two sets of the I Can Be series which features eight books by Mildura-born author Phil Kettle.
Each book features a different Australian sporting legend, sharing the stories of how they started out as ordinary children and worked to become inspiring sportspeople.
Tallygaroopna Lions Club member Audrey Hurst said the books taught children to aspire to be whoever they wanted to be.
''Phil Kettle grew up on a farm so he is a country boy, and he probably thought country kids can do it just as well as city kids,'' she said.
''The books teach kids they can be whatever they want to be if they try... it gives them the confidence to do so.''
Zeerust Primary School principal Peter Farrell said he and the students were grateful for the donation.
''We are really happy to get these books from the Lions Club, we are pleased they thought of us,'' he said.
''Phil Kettle is a great children's writer who writes at their own level, so I'm sure the kids will really enjoy reading them.''