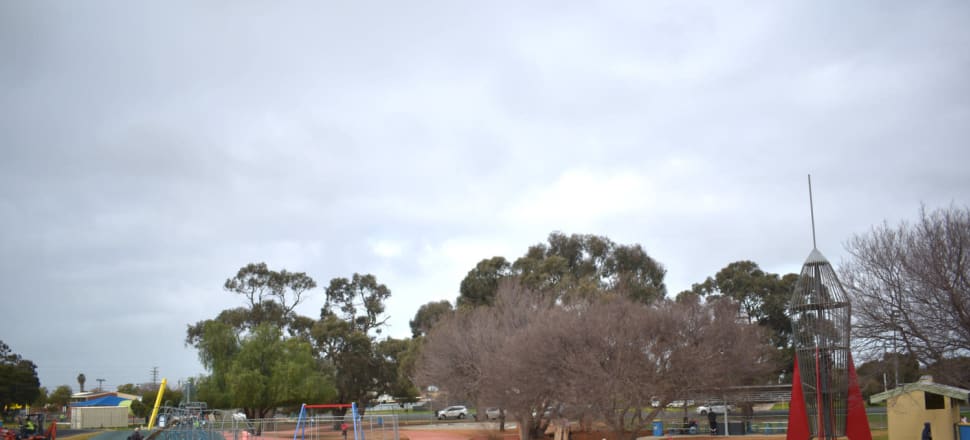 5370537724001
Family members of the late Alex Scott say today is a proud day for the family.
They will be in attendance when Scott's Park — the brainchild of Mr Scott and which was named in his honour — is officially reopened after receiving an adventure park makeover.
Mr Scott's niece Barb Summers said it will be a chance to celebrate her uncle's vision, and how the park has been redesigned so it can be enjoyed for many more generations.
Ms Summers said Mr Scott was born in Rochester in 1997 and was one of seven children. The family moved to Deniliquin in 1927 and lived in Cressy St, just around the corner from what we now know as Scott's Park.
He served in the Army's 64th Australian Infantry Battalion from 1943 to 1946 and then started work at the CSIRO in Deniliquin before retiring in 1975.
''Each day he would cycle to work and on Friday evenings he would call into the White Lion Hotel for a beer,'' Ms Summers recalled.
''At that time, the hotel had patrons from McLean Beach Caravan Park with their children. Mrs Green, the licensee, would not allow the children into the bar and suggested to the parents to have the children play across the road in the paddock.
''Seeing this, Alex decided to run raffles every Friday and Saturday night, with meat and chickens as the prizes, to raise funds that would all go towards buying a swing, seesaw and slippery slide.
''After a while, he wrote a letter to the council for funds and they purchased the rocket as a result of that letter. The park rocket is still a great feature and has given the park its nickname — 'the rocket park'.''
Mr Scott's efforts in helping provide the recreation facility were honoured when he was named Deniliquin Citizen of the Year in 1976.
Mr Scott's final years were spent as a resident of Navorina, when in his early 80s he suffered a stroke. He died on February 18, 1988 and is buried at the Deniliquin Lawn Cemetery.
''He will always be remembered by the family, at least, as a builder of what will always be Scott's Park,'' Ms Summers said.
The official reopening will be hosted at the park, in Russell St at 10am today. Helping council with the opening will be NSW Parliamentary Secretary to the Deputy Premier Steph Cooke.